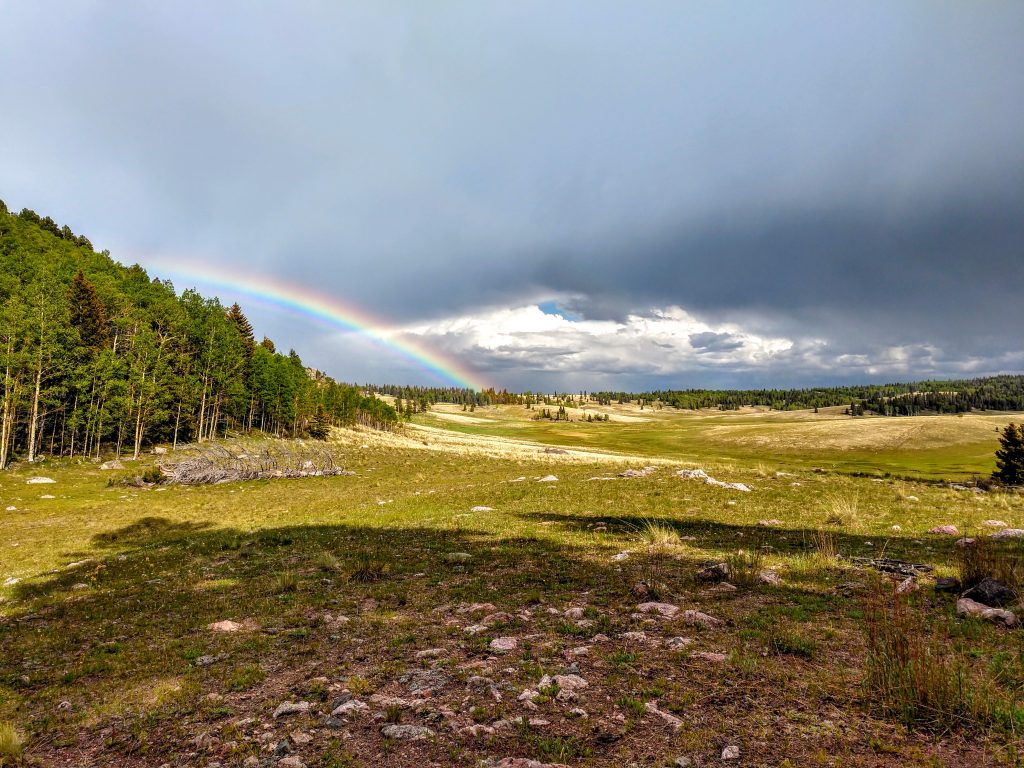 Today New Mexico Wild and a coalition of environmental organizations praised efforts by the state House of Representatives to increase funding levels for key agencies like the New Mexico Environment Department (NMED), the Energy, Minerals and Natural Resources Department (EMNRD), and the Office of Outdoor Recreation.
Funding levels for FY2023 were recently released as part of the revised House Appropriations and Finance Committee Substitute for House Bills 2 and 3, which passed the full House on Feb. 3.
Thanks to the guidance of House Appropriations and Finance Chair Patricia A. Lundstrom, and with bipartisan committee support, agencies like NMED and EMNRD received much-needed increases of more than 10% in general fund appropriations from the original Legislative Finance Committee (LFC) recommendations. This leaves a smaller gap between the House budget recommendations and the governor's executive budget recommendations for NMED and EMNRD – now a shortfall of almost $9.4 million combined.
The budget calls for $18,572,400 in general fund appropriations for NMED, falling about $5 million short of the governor's $23,821,600 executive budget recommendation. It also calls for $27,062,500 in general fund appropriations for EMNRD, which is about $4 million below the governor's $31,208,800 executive budget recommendation.
Due to historic state revenues, legislators have more than $1 billion in new revenue to allocate for the FY2023 budget cycle.
"The legislature has been making steady progress in restoring cuts from the past decade, and we are hopeful this is the year we finally close the gap," said Brittany Fallon, Policy Director for New Mexico Wild. "Under the leadership of the House, the current budget makes positive gains in areas like water security, outdoor recreation and climate change, and now we hope the Senate makes additional improvements in areas like land conservation. New Mexicans are counting on their elected officials to help protect our clean air, water, land, and wildlife. We thank the legislators for their continual hard work on these issues and look forward to working with them to make sure our historic revenues go toward protecting the environment we all know and love."
"As New Mexico continues to face the harsh realities of climate change, we were pleased to see the legislature provide funding to streamline efforts across key agencies through the creation of new 'climate bureaus' ," said Camilla Feibelman, Director of Sierra Club-Rio Grande Chapter. "With this budget, the legislature is taking the right steps toward helping New Mexico communities better prepare for wildfire, drought, and extreme weather events that will only continue without action. We encourage our leaders in the Senate to finish the job that the House has started by fully funding these agencies so they can finally have the resources necessary to meet the moment we are in."
In addition to the modest increases in the NMED and EMNRD budgets, the House funding bill provides a record $930,800 for the Office of Outdoor Recreation, including support for the nation's first Outdoor Equity Fund, which has gotten more than 22,000 young New Mexicans outside to foster stewardship and respect for New Mexico's land, water, and cultural heritage.
"Across the Southwest, too many of our communities are left without access to basic outdoor recreation opportunities, but thanks to the leadership of our legislature, that will no longer be the case in New Mexico," said Ángel Peña, Executive Director, Nuestra Tierra Land Conservation. "Our kids have already benefited greatly from the Outdoor Equity Fund, and we thank our elected officials for making this nation-leading idea a reality."
HB2 also provides a one-time special appropriation of $15 million to implement a community energy efficiency program in underserved communities. "We are grateful to the House of Representatives for appropriating money for the Community Energy Efficiency Development (CEED) Block Grant fund, to be established in HB37. It's wonderful to see prioritization of resources to help low-income New Mexicans reduce their energy burdens, while creating good paying local jobs and fighting climate change," said Tammy Fiebelkorn with Southwest Energy Efficiency Project.
Other funding initiatives are still being considered, such as the Land of Enchantment General Obligation Bond (GO Bond), an initiative from Governor Michelle Lujan Grisham that would provide the state with a dedicated and sustainable funding source for land stewardship and conservation projects, which have also been chronically underfunded for decades. The GO Bond would allow the state to unlock tens of millions of dollars in federal matching grants for New Mexico communities to support agricultural, cultural, and recreational land and water uses.
"With record revenues, New Mexico can finally infuse conservation dollars into the communities most impacted by climate change. The environmental agency budget increases passed today by the House take us one step closer to the environmental justice set forth by the executive budget," said Greg Peters, Senior Advocate, Conservation Voters of New Mexico. "Now we turn to leadership in the Senate to address the remaining budget gaps between the executive and LFC budgets, including the $50 million Land of Enchantment General Obligation Bond that would have transformational impact on conservation on public and private lands in New Mexico by giving agencies the sustainable funding they need to plan long-term impactful projects."
"Amigos Bravos and our conservation partners appreciate the work the House has done toward funding water priorities," said Joe Zupan, Executive Director for Amigos Bravos. "In particular, as one of just three states without a state water permitting program, we appreciate HAFC's recognition of the funding needed to develop a permitting program for New Mexico. We are also thankful that the House has provided funding to address PFAS contamination, the forever chemicals that are contaminating surface and groundwater around the state. Additional funding is needed to meaningfully address these priorities, and we encourage the Senate to increase these items to meet executive budget funding levels. We also very much support funding for implementation of the Water Data Act, which will bring usability and transparency to stakeholders that need timely and accurate water data."
For additional background on historical funding levels for environmental agency budgets, see New Mexico Wild's analysis from 2021 and 2020.
###