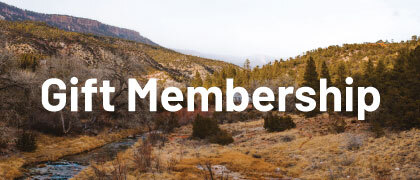 The Perfect Gift for Family and Friends
Gift memberships in New Mexico Wild will be appreciated by anyone who loves the outdoors. Each gift membership is $45 and includes our book: Wild Guide: Passport to New Mexico Wilderness.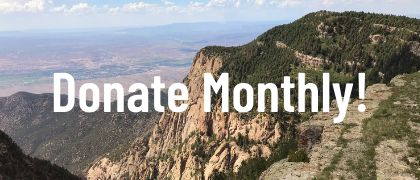 Become a Monthly Donor!
The easiest way to support New Mexico Wild is by a convenient automatic monthly donation from your credit card, debit card or directly from your bank account.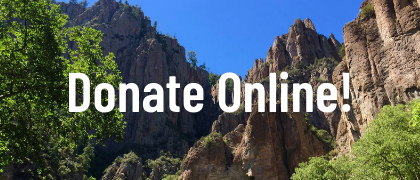 Donate Online!
Your gift helps protect New Mexico's natural treasures from the Gila, one of the last undammed rivers in the country, to the endangered Mexican gray wolf, to threats to historic Chaco Canyonlands.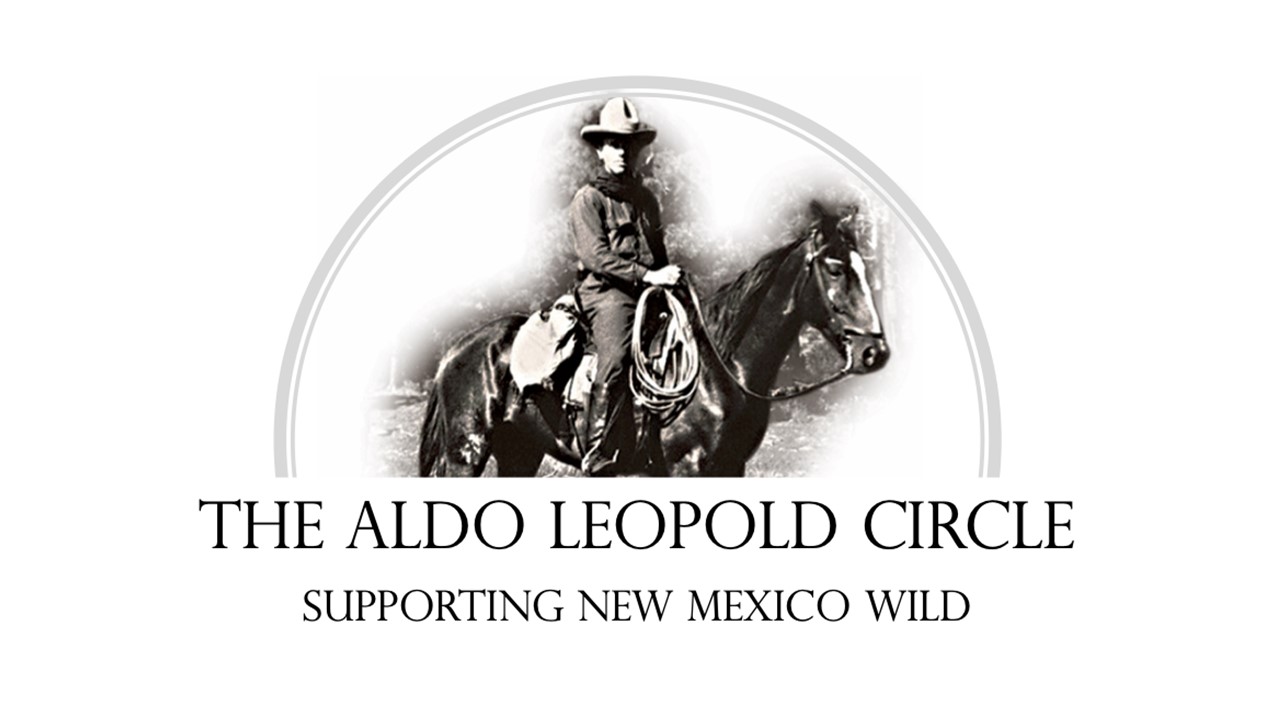 The Aldo Leopold Circle
Members who donate at least $1,000 each year are automatically added to our Aldo Leopold Circle and can participate in its benefits and events.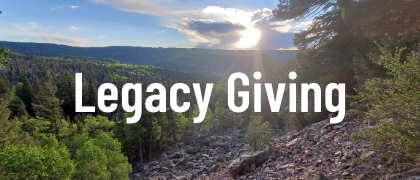 Legacy Giving/Bequest
Many people use a bequest in their will to make a contribution to a charitable organization that is working on issues that have been important in their life.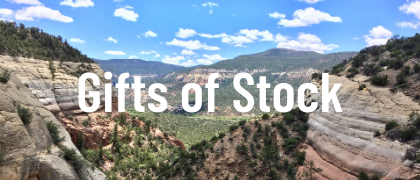 Gifts of Stock
A gift of appreciated securities (stocks) is an easy way to make an impact today, and may offer you additional tax advantages. You can donate to New Mexico Wild through our Raymond James account. To initiate the gift, please contact tisha@nmwild.org to get our brokerage account information.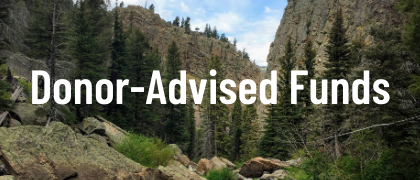 Donor-Advised Funds
Your charitable DAF dollars are a great way to invest in the important work we do every day. Giving through your DAF helps us protect Wilderness, Water, and Wildlife for generations to come.
To make a DAF gift:
1. Request a grant distribution through your DAF sponsor. Be sure to use the New Mexico Wild's tax Identification number: 85-0457916
2. Indicate whether your gift is unrestricted or designated to a specific cause i.e. the program or appeal you are supporting. You can also designate New Mexico Wild as a beneficiary for your donor advised fund.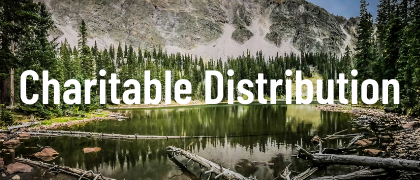 Qualified Charitable Distribution
By making a QCD distribution of funds from your IRA, you can make a gift that may be excluded from your taxable income, and you receive the benefit of supporting New Mexico's Wilderness. Your tax advisor can provide additional information and help you determine if this option is right for you.
To learn more about QCD's please visit IRS.gov.
Matching Gift Programs
Companies and foundations across the United States match their employee's gifts. By checking with your company and requesting a matching gift, you can double or triple your gift!
Check if my company matches my gift. If not listed here, contact your company's human resource department to determine if a matching gift program is available.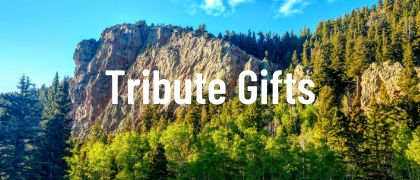 Tribute Gifts
Support Wilderness by giving an honor or memorial gift on behalf of someone who loves public lands.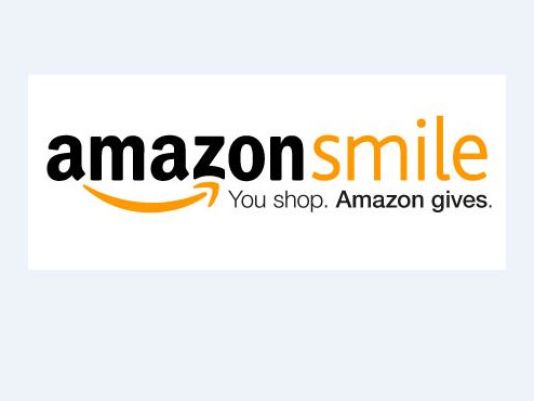 Amazon Smile
AmazonSmile is an easy way for you to shop online and give to New Mexico Wild at the same time. When you purchase an item on AmazonSmile, you will be prompted to select a charitable organization (type in "New Mexico Wilderness Alliance" in the search box). For eligible purchases at AmazonSmile, the AmazonSmile Foundation will donate 0.5% of the purchase price to the New Mexico Wilderness Alliance.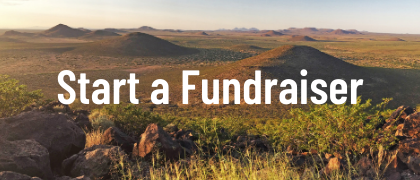 Start a Fundraiser
Rally your friends and family support by fundraising for New Mexico Wild through Facebook or GoFundMe Charity. By creating your own fundraiser, you can inspire others to join our fight to protect our Wilderness.
GoFundMe Charity allows individuals to create personal fundraisers on the nonprofit's page.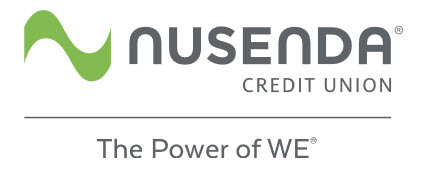 Nusenda Membership
As a Nusenda Federal Credit Union member, whenever you make a signature-based purchase (just say "credit"), you'll earn 0.25% cash rewards that are deposited to your checking account each July. Then, each year, Nusenda makes a matching contribution to New Mexico Wild if you designate us as your charitable preference.
Detailed information is available at the Credit Union's website, www.nusenda.org. You can join Nusenda by visiting any of their branch offices or by calling 889-7755 (or 800-347-2838) Monday through Saturday.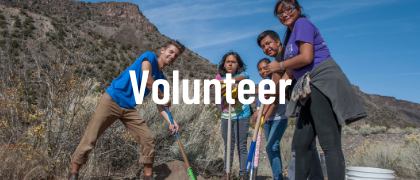 Volunteer
There are many ways you can support New Mexico Wild as a volunteer. Get involved on the ground by helping us monitor visitor use through solitude monitoring, campsite and trail rehabilitation, signage, trash clean-up and other types of monitoring efforts. Assist with membership development by hosting a house party where we can event our members and your friends over for a presentation. Contribute to our newsletter or Wild Guide; we need photographs, art, poetry, articles, etc.