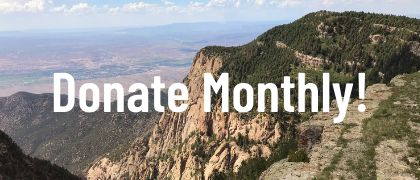 Become a Monthly Donor!
The easiest way to support New Mexico Wild is by a convenient automatic monthly donation from your credit card, debit card or directly from your bank account.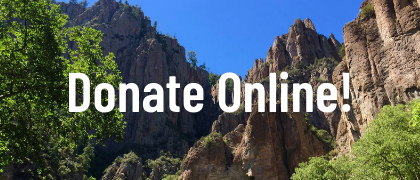 Donate Online!
Your gift helps protect New Mexico's natural treasures from the Gila, one of the last undammed rivers in the country, to the endangered Mexican gray wolf, to threats to historic Chaco Canyonlands.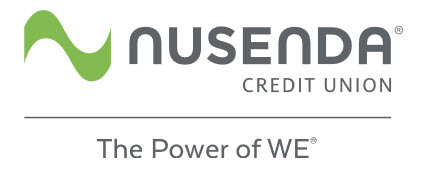 Nusenda
As a member of New Mexico Wilderness Alliance, you are eligible to join Nusenda Federal Credit Union. Nusenda offers an exclusive Community Rewards Program that can benefit both you and the New Mexico Wilderness Alliance. You can change your world, one purchase at a time – all you need to participate are a Credit Union checking account and a Visa® Check Card.
When you enroll in Community Rewards, you select a community and category for your Credit Union's annual gift-giving: Environment and Wildlife, Education, Healthcare, The Arts, or Community Support. Whenever you make signature-based purchases (just say "credit"), you'll earn 0.25% cash rewards that are deposited to your checking account each July. Then, each year, Nusenda makes a matching contribution to your designated area of support.
Detailed information about this valuable membership benefit is available at the Credit Union's website, www.nusenda.org. You can join Nusenda by visiting any of their branch offices or by calling 889-7755 (or 800-347-2838) Monday through Saturday.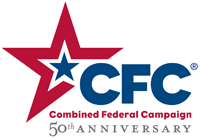 Federal Employees Combined Federal Campaign
The Combined Federal Campaign (CFC) is the world's largest and most successful annual workplace charity campaign. Pledges made by employees, through their paychecks support tax-exempt charities determined by the IRS code 501(c)3. Charities that apply to receive funds through the CFC are required to submit to extensive review of their financial and governance practices prior to acceptance. This eligibility review has helped set standards for participation in giving. Of the one million charities operating in the United States today, it is estimated that fewer than 50,000, or 5%, meet or exceed these standards, New Mexico Wilderness Alliance is proud to be one of them. If you are eligible and interested in supporting New Mexico Wilderness Alliance through the Central & Northern New Mexico Combined Federal Campaign, New Mexico Wilderness Alliance's Charity ID Number is 90043.

HealthyLife Foundation
We have partnered with the HealthyLife Foundation, which exists to support a number of environmental non-profit organizations by generating income through our members and providing 70% of that revenue as donations to those organizations. A percentage of your total purchase will benefit the New Mexico Wilderness Alliance with no additional cost to you. Please visit the HealthyLife Foundation website and follow the link to the Friends of New Mexico Wilderness Alliance on-line store.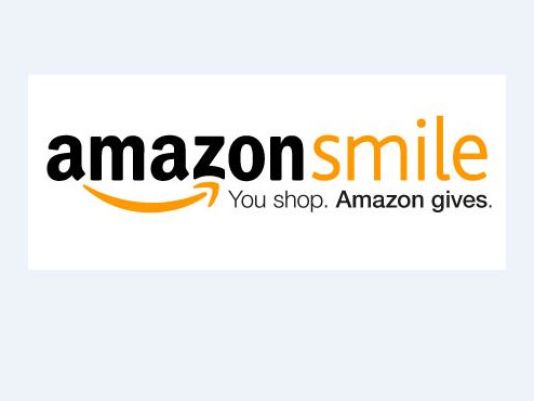 Give back just by shopping at Amazon
AmazonSmile is an easy way for you to shop online and give to NM Wild at the same time. When you purchase an item on AmazonSmile, you will be prompted to select a charitable organization (type in "New Mexico Wilderness Alliance" in the search box). For eligible purchases at AmazonSmile, the AmazonSmile Foundation will donate 0.5% of the purchase price to the New Mexico Wilderness Alliance.
Is there any cost to charitable organizations or to customers? No. There is no cost to charitable organizations or to AmazonSmile customers. The shopping experience is identical to Amazon.com with the added benefit that the AmazonSmile Foundation will donate to the charitable organizations selected by customers. Shop AmazonSmile now
Backcountry.com Affiliate Program
Click, buy, help us raise $
NM Wild is now a Backcountry.com affiliate, and we have a number of Backcountry.com ads on ourwebsite. Whenever you click on one of these ads and make a purchase within 120 days, we get a commission. Backcountry carries the best brands in the outdoor industry like The North Face, Burton, Arc'teryx and Patagonia. It's an easy way to get the brands you need and give back to NM Wild at the same time. Read more about the program.