Here are ways you can support the Gila Wild & Scenic designation
News Updates
**New Mexico Outdoor Recreation Press Release** SANTA FE, N.M. – Water related outdoor recreation in New Mexico's Gila River and San Francisco River watersheds stimulates
Read More
Gila Wild & Scenic
New Mexico Wild has worked for several years to secure a Wild and Scenic designation for the Gila and San Francisco rivers and several of their main tributaries. On May 12, 2020 we got one step closer as Senators Tom Udall and Martin Heinrich announced that they have introduced legislation that would designate 446 miles of the Gila and San Francisco as Wild and Scenic. The M.H. Dutch Salmon Greater Gila Wild and Scenic Rivers Act is aptly named after the late, legendary defender of a wild Gila River.
On September 16, 2020 the legislation took its first step toward passage when it was heard by the Senate Energy and Natural Resources Subcommittee on Public Lands, Forests, and Mining. Senators Udall and Heinrich testified in support of their legislation, as did Jamie Crockett, a business owner and private property owner in Grant County. The bill now awaits a hearing in the full Energy and Natural Resources Committee.
Established by Congress in 1968, Wild and Scenic designations protect the nation's rivers with outstandingly remarkable values in their free-flowing condition. The designations preserve access for traditional users, maintain existing water and private property rights, and protect critical habitats for threatened and endangered species.
We have advocated for Wild and Scenic protections for these river segments on a local, grassroots level by partnering with tribes, faith leaders, local governments, civic organizations, sportsmen, private property owners, and over 150 small businesses in Grant County and the surrounding area.
Prior to the introduction of legislation by Senators Udall and Heinrich, this advocacy led to numerous victories through official shows of support by local governments and civic organizations. The City of Bayard, the Towns of Hurley and Silver City, the Grant County Board of Commissioners, League of United Latin American Citizens Council 8003, the National Association for the Advancement of Colored People - Unit 1602, the Fort Sill Apache, the All Pueblo Council of Governors, and others all passed resolutions supporting federal legislation to designate the Gila and San Francisco Rivers as Wild and Scenic.

The National Wild and Scenic Rivers Act of 1968 has been called the Sister of the Wilderness Act


The Gila River originating in America's first designated wilderness area deserves to stay wild and free as nature intended. I adamantly oppose a pipeline diversion project on the Gila River. We can all work together to gain National Wild and Scenic River designation for the Gila River. ~Brett Myrick, veteran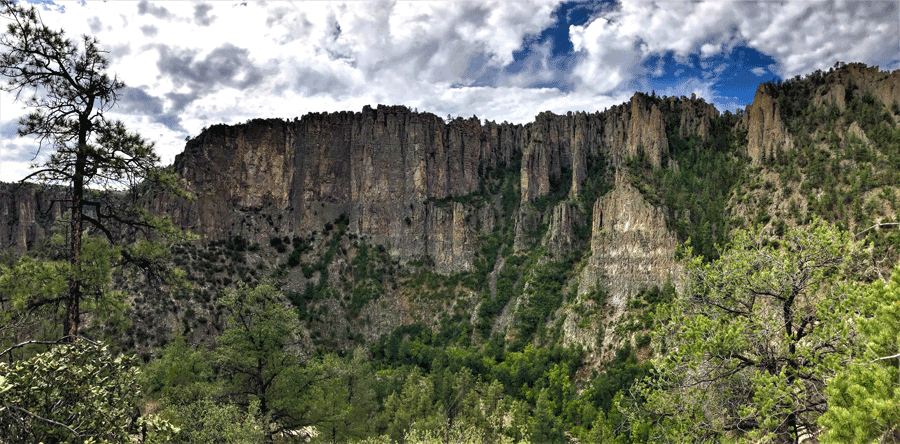 The Gila River is the last free-flowing river in New Mexico. With its headwaters originating in the Gila Wilderness - the world's first designated Wilderness Area - the Gila River supports incredible biodiversity for fish and wildlife species. It's solitary location also offers opportunities for numerous forms of outdoor recreation, including fishing, hunting, hiking, camping, wildlife viewing, and many more.
New Mexico Wild will continue working with local stakeholders, elected officials, and Senators Udall and Heinrich to push the M.H. Dutch Salmon Greater Gila Wild and Scenic Rivers Act across the finish line. Designating the Gila and San Francisco Rivers as Wild and Scenic is the best way to preserve our traditional values, boost the growing outdoor economy in southwest New Mexico, and protect threatened and endangered species from extinction.
Impact for our Efforts
Despite the current political challenges, we're proud of the legislative and regulatory victories that have been achieved.