Latino Conservation Week 2021 will take place July 17-25. Latino Conservation Week was established by the Hispanic Access Foundation to support the Latino community getting into the outdoors and participating in activities to protect our natural resources.
This year, New Mexico Wild will be teaming up with other nonprofit organizations to host a series of events across the state, beginning with a kickoff event in Santa Fe and closing in Silver City. The goal of this year's events is to celebrate Latino contributions to the conservation of public lands and wild places in New Mexico and to promote equitable access to the outdoors for all. See below for a full list of events. Event details will be updated as more information becomes available.
Our partners this year include: Continental Trail Divide Coalition, Nuestra Tierra Conservation Project, New Mexico Wildlife Foundation, Friends of the Organ Mountains-Desert Peaks, Heart of the Gila, Frontera Land Alliance, Youth Mural Group, Step Into Cuba, Murals of Las Cruces, Cibola Trail Alliance, Endangered Species Coalition, Chama Valley Outdoors, and more.
For more details on Latino Conservation Week 2021 events please email simon@nmwild.org.
Loteria de Conservacion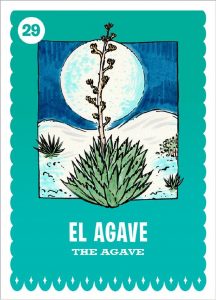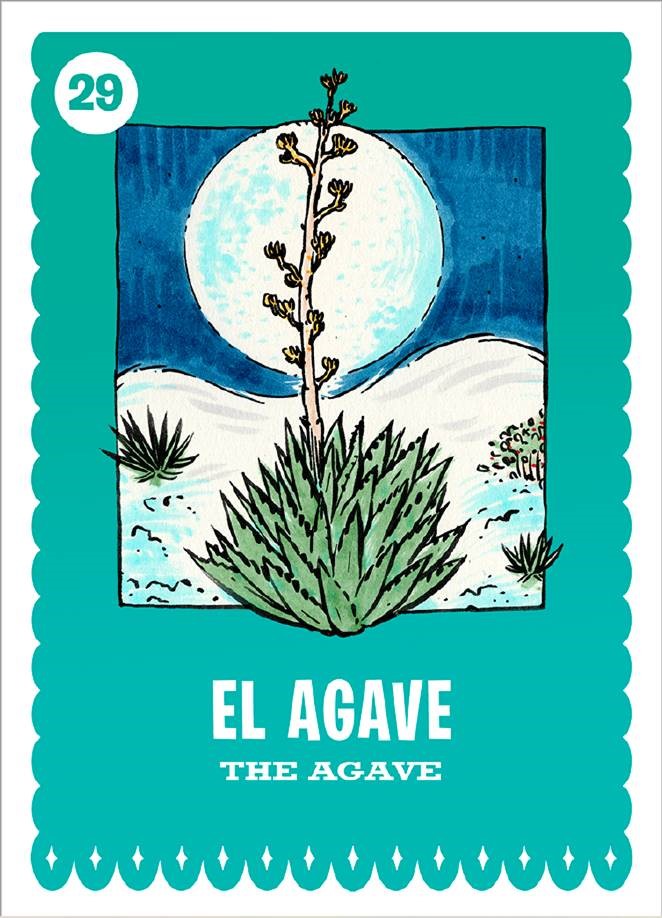 Back by popular demand is the Loteria de Conservacion game we launched for Latino Conservation Week 2020. This year, 18 cards and matching tablas have been added so you can once again play this classic game with a conservation twist.
The new version of the game will be made available at the end of Latino Conservation Week. In the meantime, you can download a black-and-white copy of last year's game. Print the cards, color them, and play along with your family at home!
Pictured here is the El Agave card, which will serve as the mascot for Latino Conservation Week 2021!
New Mexico Wild Santa Fe Wilderness Ranger, Jesse Furr provided all the artwork based on the collaborative efforts of New Mexico's Conservation community including: Nuestra Tierra Conservation Project, Friends of the Organ Mountain-Desert Peaks, Hispanic Access Foundation, Bureau of Land Management, Latino Outdoors, Frontera Lands Alliance, NM Wildlife Federation, Endangered Species Coalition, and many more.
List of Events
Latino Conservation Week 2021 Partners