Latino Conservation Week 2023 will take place July 15-23. Latino Conservation Week was established by the Hispanic Access Foundation to support the Latino community in getting outdoors and participating in activities to protect our natural resources!
This year, New Mexico Wild is celebrating Latino Conservation Week by partnering with Hecho and Earth Keepers 360 to host a special event on the Caja del Rio plateau!
The Hispano communities on the Caja del Rio plateau, like in other parts of New Mexico, have a rich cultural heritage that blends Indigenous, Spanish, and Mexican traditions. Their contributions to agriculture, ranching, art, language, and traditional knowledge have shaped the cultural fabric of the region and continue to influence Latino history in New Mexico.
Today the Hispano community celebrates its nearly 400 years on the landscape. The Caja del Rio plateau serves as a reminder of the enduring presence and contributions of Hispano communities to the cultural diversity and history of New Mexico. It is an important site for understanding the Latino history of the region and the complex interplay of cultural influences that have shaped its identity.
Latino Conservation Week 2023 Events Across New Mexico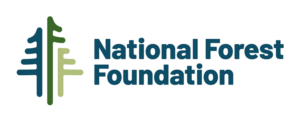 National Forest Foundation: Wildfire History Webinar with Manuel Lopez
When:
July 20th, 2023 from 3:00 pm - 4:00 pm MT
Where:
Zoom Webinar
Event Description:
Join Manuel (Mannie) Lopez of the National Forest Foundation for a talk about fire history research in the Jemez Mountains of Northern New Mexico. In his research, Mannie looks at the growth rings inside trees, which give insight to prehistoric wildfire occurrence, frequency, and area. This can tell us about present day wildfire size and severity compared to the past, and changes in wildfire behavior. Listen in to learn about Mannie's research and the work NFF is doing to address wildfire challenges.
Mannie was fortunate to be born in New Mexico, the Land of Enchantment, to multi-generational New Mexicans with a deep respect for open spaces and natural resources. He ventured to northern California where he obtained a bachelor's degree in Physical Geography from Chico State University. He returned to New Mexico where high severity wildfires sparked his inner fire ecologist. He obtained a master's degree from New Mexico State University, focused on endangered watersheds with potential for post-fire debris flows. Mannie continued his research in Santa Fe, NM with the USGS NM Landscapes Field Station. He is now happy to be applying his knowledge and experience to forested landscapes and communities in his role at the National Forest Foundation.
Register here: https://us02web.zoom.us/webinar/register/WN_97sVbEaYSd-Eli_-nF2NWw
Friends of the Organ Mountains–Desert Peaks Family Hike and Discada
When:
July 22nd, 2023 from 8:00am - 12:00pm
Where:
La Cueva Groupsite, Organ Mountains–Desert Peaks National Monument