The Aldo Leopold Circle is a special group of New Mexico Wild members who help sustain our vital work.
Members of The Aldo Leopold Circle contribute $1,000 or more each year to New Mexico Wild. Members of this group participate in special events and outings and receive exclusive briefings on conservation issues in New Mexico.
New Mexico Wild is truly a grassroots organization. We are not a chapter of a national group. All of our work and all of your donations stay right here in our state. The Aldo Leopold Circle members provide sustaining donations to keep our work moving forward.
Please consider becoming a member of The Aldo Leopold Circle
Members who donate at least $1,000 each year are automatically added to The Aldo Leopold Circle and can participate in its benefits and events.
Aldo Leopold worked to create the first protected Wilderness in the nation right here in New Mexico: The Gila Wilderness.

He was a leading conservationist who reshaped how we manage public wildlands. His famous book, "A Sand County Almanac," introduced the world to the idea of a "land ethic".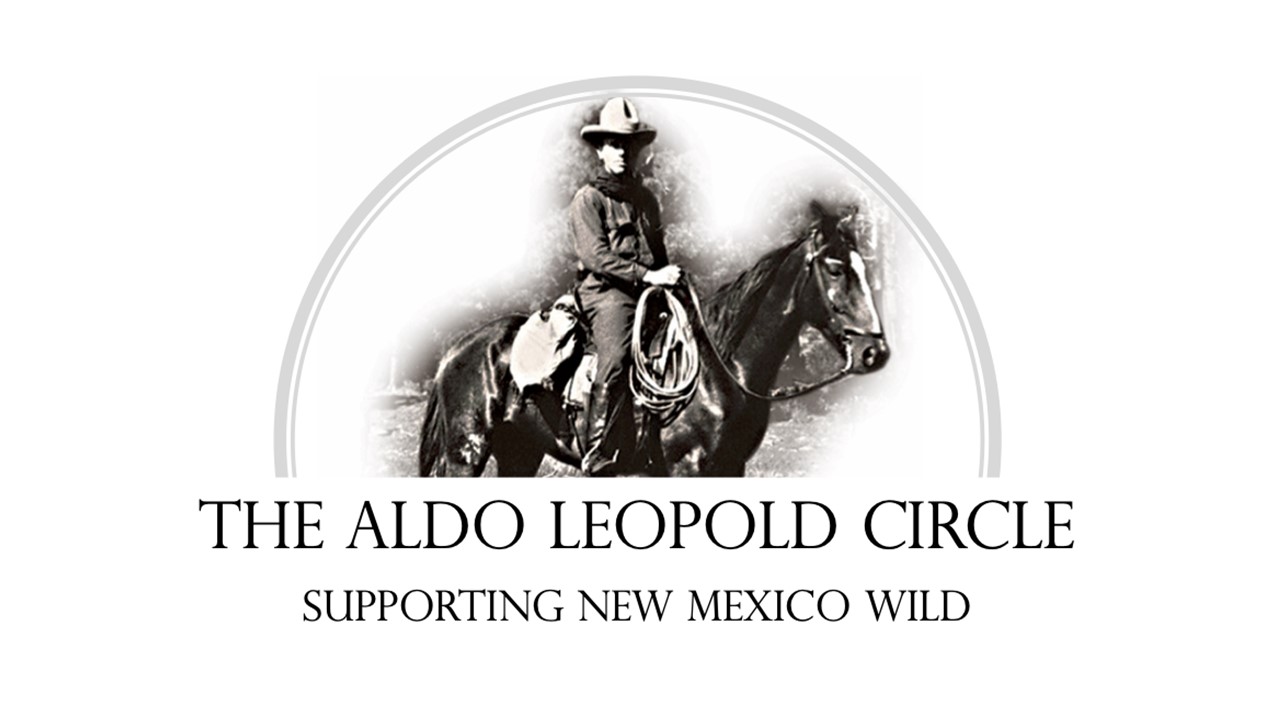 His legacy of caring for the natural world lives on through the support of The Aldo Leopold Circle members.
Benefits include:
Aldo Leopold's Southwest Book of Essays
A welcome gift for members. Published by The New Mexico University Press, this book contains essays from Leopold's experiences in the Southwest.
Aldo Leopold Birthday Party
In January, we'll host a special celebration at our headquarter office in Albuquerque exclusively for Circle members.
Circle Membership Hikes
Our Wilderness Rangers will offer three hikes in three areas of the state exclusively for Circle members.
Executive Director Updates
You'll be invited to regular conference calls with Mark Allison, our Executive Director, for updates on today's most pressing conservation issues.
Plus, special invitations to events, recognition in our annual report, and much more!