Board of Directors – Roster 2019-2020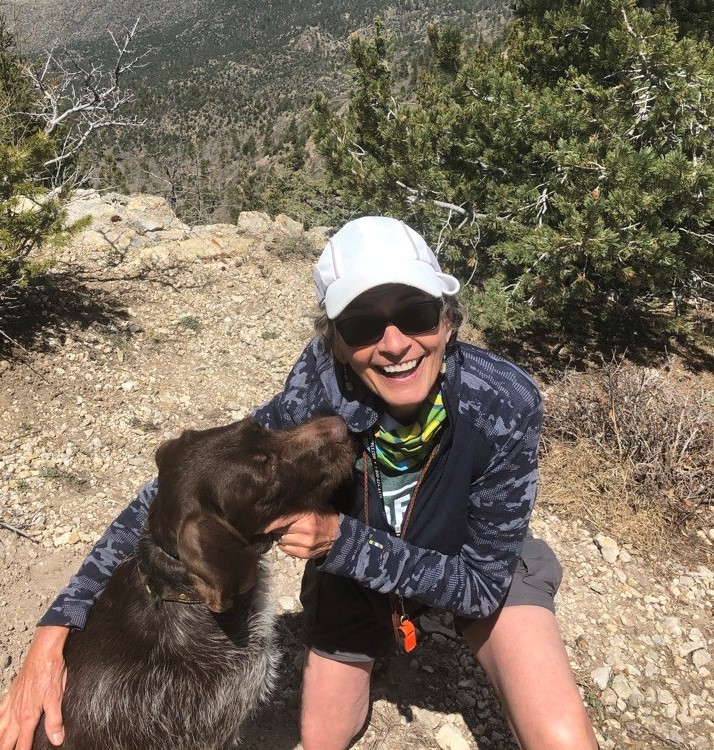 Brown, Wendy
Chair
New Mexico
Wendy recently retired from the U.S. Fish and Wildlife Service, where she managed the endangered species recovery program for the Southwest Region. Her professional career spanned experiences from field research and project management for whooping cranes and Mexican wolves to briefing Congressional representatives on various government actions. She has held voluntary leadership positions in non-profits such as the North American Crane Working Group, the Whooping Crane Conservation Association, and the Southwest International Folk Dance Institute. Wendy has a deep commitment to New Mexico, and its varied landscapes that support so many inhabitants – plant, animal, and human.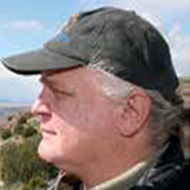 Schulke, Todd
Vice Chair
New Mexico
Todd is a co-founder and senior staff member of the Center for Biological Diversity. He holds an environmental studies degree from the Evergreen State College. He has been working to protect and restore forests and rivers in the Southwest for over 20 years. He has been on the board of directors of the New Mexico Wilderness Alliance since its inception and is also on the board of the Center for Biological Diversity, the Gila Conservation Coalition – dedicated to protecting the Gila River and Gila WoodNet, a community-based forestry group advocating ecologically sound forest restoration. He sits on the Western Governor's Forest Health Advisory Committee and the Arizona Governor's Forest Health Council. He also served on the Roadless Area Conservation National Advisory Committee, the Collaborative Forest Landscape Restoration Program federal advisory committee, the Western Governor's Forest Health Advisory Committee, Senator Bingaman's Collaborative Forest Restoration Program Advisory Panel, the New Mexico Forest & Watershed Health Planning Committee and the Arizona Governor's Forest Health Council.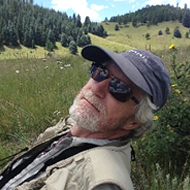 Ken Jones
Treasurer
New Mexico
Ken Jones is a retired commercial banker and has lived in New Mexico since 1994. Ken is a past board member, treasurer and board president for Heading Home, an Albuquerque based non- profit organization providing services to thousands of persons experiencing homelessness in New Mexico. Ken's passions have always included wild places. He is an avid hunter, fisherman, hiker, birder and cyclist. Ken currently serves at La Mesa Presbyterian Church in Albuquerque as finance chair and leads their Environmental Stewardship initiative. Ken believes that wild places must exist and be protected. One of his core beliefs is that access to diverse and pristine public lands are among our Nation's most valuable freedoms.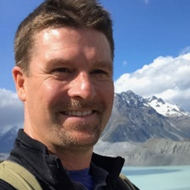 Alcock, Joe
Secretary
New Mexico
Joe is the director of the emergency department at the VA in Albuquerque and is an associate professor of emergency medicine at the UNM Department of Emergency Medicine. Dr. Alcock received his MD from UCLA and moved to Albuquerque in 1997 to complete his residency at the University of New Mexico. Besides practicing medicine, Joe's passions include exploring and protecting wildlands and teaching. He combines both in his role as co-director of the UNM School of Medicine's Wilderness Medicine Program. Joe also is an adjunct professor of Biology and teaches undergraduates about evolution in health and disease.
Atencio, Ernie
New Mexico
Ernie Atencio is a cultural anthropologist, conservationist, and writer with deep Indo-Hispano roots in northern New Mexico. He is the New Mexico Program Manager for the National Parks Conservation Association and works on other projects through his Land & Culture Consulting business from his home near Taos. He previously spent nine years as executive director of the Taos Land Trust, where he worked on the public acquisition of Ute Mountain, and returned a sacred site to the legal ownership of the Taos Pueblo Tribe. Ernie has also been executive director of a national association of cabin owners, coordinated the Valles Caldera Coalition, and worked for other environmental organizations. Growing up in inner-city Denver, he discovered the larger world—and the land—through an Outward Bound "hoods-in-the-woods" program, in what would later become the Sangre de Cristo Wilderness Area, and has worked throughout the West ever since as a wilderness instructor, national park ranger, environmental educator, journalist, and activist.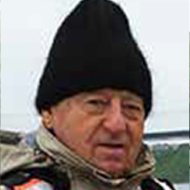 Cole, Ken
New Mexico
Ken is a retired International Official with extensive experience in negotiating financial and technical support for community based economic and social development undertakings. As a lawyer (Berkeley Law) and an avid bird watcher, Ken has traveled all over the world and observed the benefits of healthy habitats and the problems caused by the degradation of natural resources. Ken has been involved in protection of dryland habitat for 15 years and worked to get the United Nations Convention to Combat Desertification ratified. Ken has served as Chair of the board for 6 years.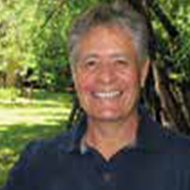 DesGeorges, Sam
New Mexico
Sam is a recent federal agency retiree, having worked as a steward for public land resources with the Bureau of Land Management (BLM) for 36 years. Over this time he held several positions with the BLM, principally within the Range, Lands, Fire and Wildlife programs. For the last 11 years he was the BLM Taos Field Manager which included the recently designated Rio Grande del Norte National Monument, the Sabinoso Wilderness and the Galisteo Basin Archaeological Sites Protection Act lands. As a former manager with responsibilities for managing designated wilderness, national monuments and wild and scenic rivers he brings an understanding of laws and policies that apply to wilderness, wild and scenic rivers and other specially designated areas.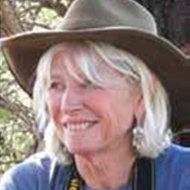 Johnson, Carol
New Mexico
Nature and wild places have influenced Carol all her life. She has hiked and backpacked throughout the Southwest for 35+ years, developing a love of quiet, wild places, watersheds and wildlife. Carol's relationship as a volunteer with NM Wild began in 2009, when we began working to further protect the Pecos Wilderness by incorporating adjacent Inventoried Roadless Acres. Carol is also a board member of the Upper Pecos Watershed Association, and was formerly a member of the technical advisory panel of the Collaborative Forest Restoration Program, a Federally funded program.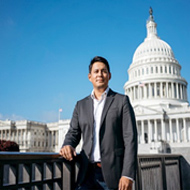 Keegan King
New Mexico
Keegan King is from the Pueblo of Acoma and has over 15 years of experience in political and public policy work. He has managed dozens of candidate and issue campaigns beginning with his time at the Albuquerque based Soltari Inc. Keegan continued as the Executive Director of the League of Young Voters New Mexico and New Mexico Youth Organized. In 2009, Keegan founded Atsaya Consulting a Native-owned political consulting company. Since then he has worked as Political Director of the NM Democratic Legislative Campaign Committee, national Field Director to the Pushback Network and Data Director for United We Dream. He has been instrumental in protection campaigns such as Chaco, particularly in his work with the All Pueblo Council of Governors and the National Congress of American Indians. Keegan was most recently the Policy, Legislative Affairs, and Communications Bureau Chief for the NM Department of Indian Affairs.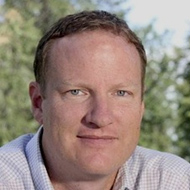 Brian O'Donnell
Colorado
Brian has been a leading land and wildlife conservationist for more than two decades. He recently led the Conservation Lands Foundation (CLF) where he launched a campaign that protected millions of acres of land as National Monuments. Prior to joining CLF, Brian was the National Public Lands Director for Trout Unlimited (TU). He also worked for The Wilderness Society, where he led campaigns resulting in the congressional designation of the Black Rock Desert and Sloan Canyon National Conservation Areas and dozens of new legislated Wilderness areas throughout Nevada. Brian is currently consulting with the Frankfurt Zoological Society – US on international land and wildlife conservation. Brian earned a B.A. in Economics from Rollins College in 1993. He lives in Durango, Colorado with his wife Melyssa, daughter Kara and dog Oso.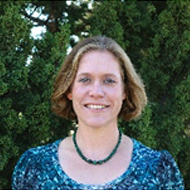 Paez, Sally
New Mexico
Sally is deeply committed to New Mexico, where she has lived for 28 years. She obtained a law degree from the University of New Mexico in 2009 and practices law in Santa Fe. In law school, Sally completed the Natural Resources Law Certificate Program and served as student editor-in-chief of the Natural Resources Journal. Prior to law school, Sally earned a B.S. in biology from the University of New Mexico, where she focused on biodiversity, conservation, and ecology. Sally spends her free time exploring the outdoors with her husband Danny. She loves to hike and backpack, and to observe and photograph the natural world.