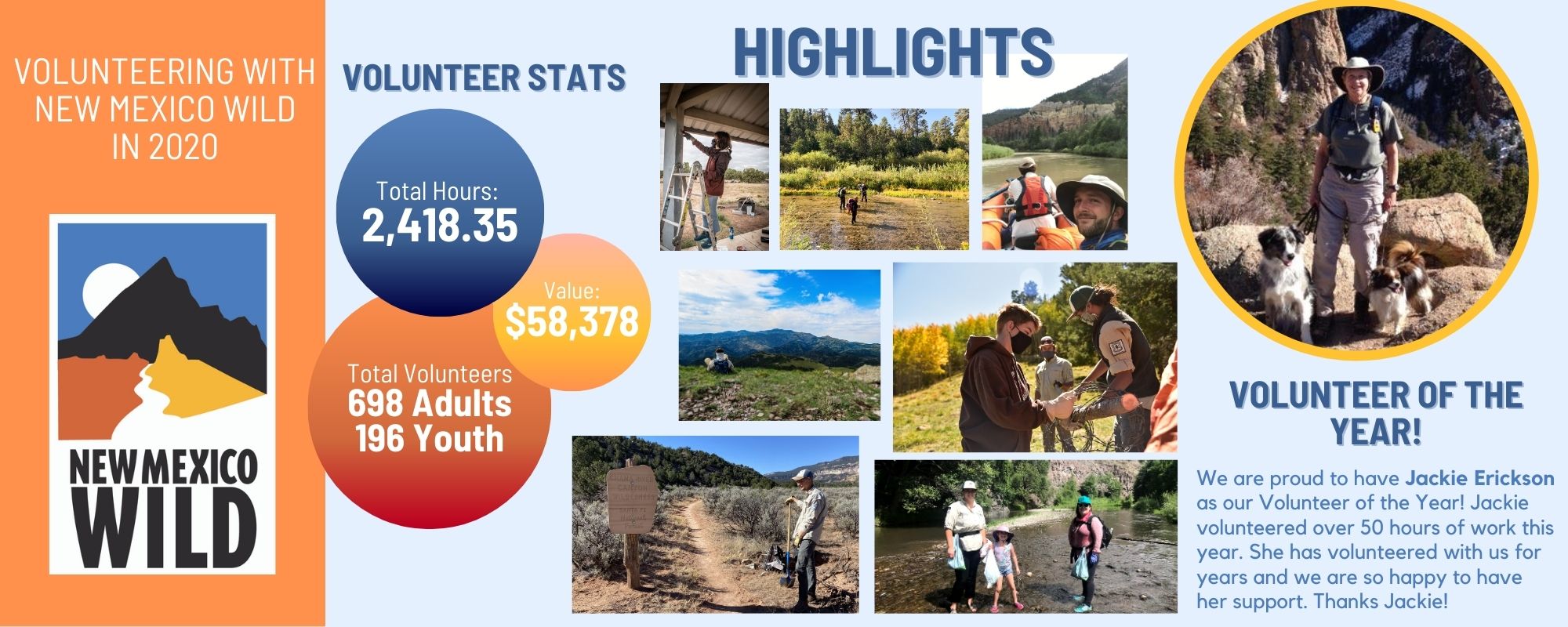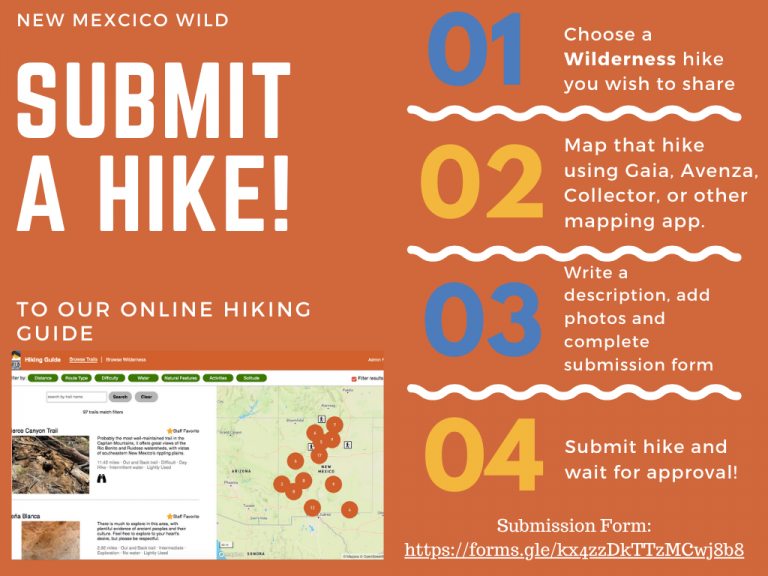 Submit a Hike to our Online Hiking Guide
Do you have a special hike in Wilderness that you would like to share with the community? Submit it to our online guide!
Click this link to view our submission form. What you will need to submit a hike:
A GPX or Shapefile of the hike you wish to submit. This can be collected may ways through the use of a GPS or Phone Application (Gaia, Avenza, topomaps, Collector, etc.) If you have questions about collecting this data, please email will@nmwild.org
A description of the hike including things such as ecosystems, activities, presence of water, best time of year to hike and more.
A photo or multiple photos (high quality) of your hike.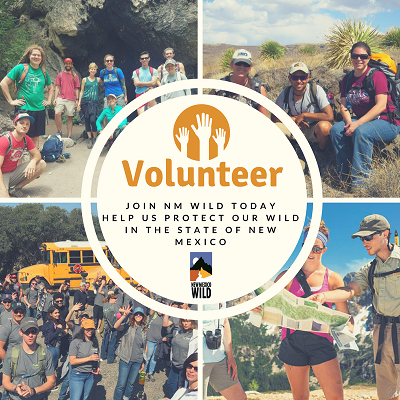 If you would like to become a volunteer, please complete the Volunteer Application >>
Benefits of Being a Volunteer
Great experience for your resume
Meet new people
Make a difference
Get a discount at the La Montanita Co-op. Learn more.

Other things you can do:
Get involved on the ground by helping us monitor visitor use through solitude monitoring, campsite and trail rehabitation, signage, trash clean-up and other types of monitoring efforts.
Assist with membership development by hosting a house party where we can event our members and your friends over for a presentation.
Contribute to our newsletter or Wild Guide; we need photographs, art, poetry, articles, etc.