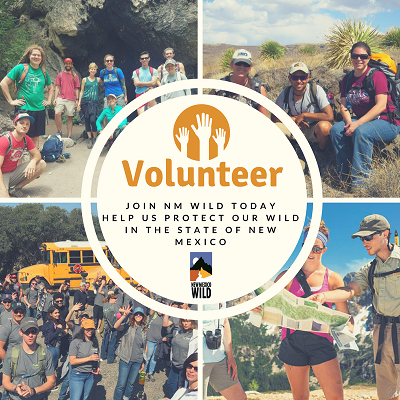 If you would like to become a volunteer, please complete the Volunteer Application >>
Benefits of Being a Volunteer
Great experience for your resume
Meet new people
Make a difference
Get a discount at the La Montanita Co-op. Learn more.

Other things you can do:
Get involved on the ground by helping us monitor visitor use through solitude monitoring, campsite and trail rehabitation, signage, trash clean-up and other types of monitoring efforts.
Assist with membership development by hosting a house party where we can event our members and your friends over for a presentation.
Contribute to our newsletter or Wild Guide; we need photographs, art, poetry, articles, etc.