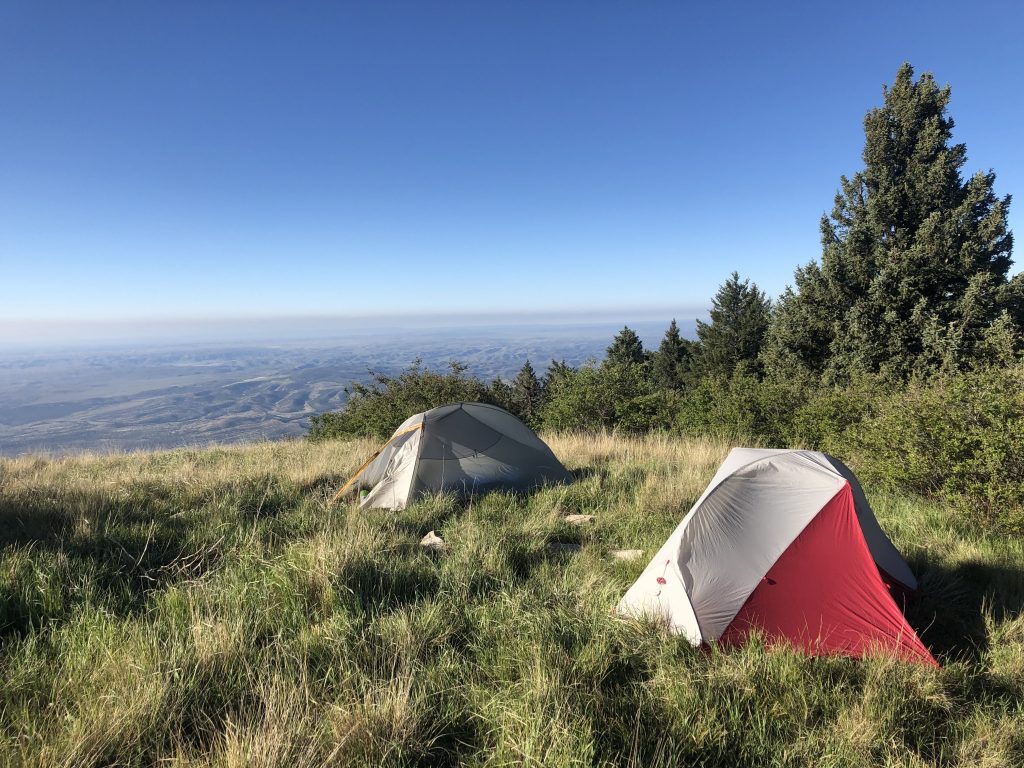 Today New Mexico Wild praised efforts by the legislature to fund key outdoor recreation projects and help the state diversify its economy through several shovel-ready infrastructure projects.
"Outdoor recreation continues to be a bright spot in New Mexico's economy, and it's encouraging to see legislators recognize the limitless potential we have here," said Mark Allison, Executive Director of New Mexico Wild. "Funding shovel-ready infrastructure projects is a smart investment, and the more funding the state invests, the more federal matching dollars we can unlock. This can add up to millions of dollars for New Mexico communities."
Funding for two programs specifically – the Outdoor Equity Fund and Great New Mexico Trails Package – were included in the House budget bill released today, which included general fund recommendations for the Outdoor Recreation Division.
In the HB2 Substitute for the General Appropriation Act of 2021, the House Appropriations & Finance Committee fully funds the Legislative Finance Committee's general fund recommendation for the Outdoor Recreation Division at $478,800. The recommendation adds another $500,000 in Outdoor Equity Fund funding and $500,000 for the Great New Mexico Trails Package in one-time, special appropriations.
In response to the current public health and economic crisis, the Outdoor Recreation Division originally requested $1.025 million for the Outdoor Equity Fund and $3.22 million for the Great New Mexico Trails Package. New Mexico Wild led a coalition of conservation and outdoor groups in calling for the legislature to fully fund these special appropriations requests.
Under the leadership of Governor Michelle Lujan Grisham, New Mexico became the first state in the nation to create an Outdoor Equity Fund, which is a program that creates transformative outdoor recreation experiences for underserved communities. In its first year, the Fund awarded $261,000 to 25 projects that will get almost 3,000 New Mexico kids outside. Demand overwhelmingly exceeded the total amount of funding available, and the Division's $1.025 million request aims to help fund the remaining 75 projects and get an estimated 38,000 youth outside.
"We need true equity and access to the outdoors for everyone, not just the privileged," said Simon Sotelo III, Community Grassroots Organizer at New Mexico Wild. "I thank the New Mexico legislature for beginning to fund the requests for the Outdoor Equity Fund. While this does not completely solve the larger problem of inequity and access, it is a step in the right direction for all New Mexicans and will help more people access the wonderful outdoor spaces we all love so much."
The Great New Mexico Trails Package would help jumpstart economies in rural, tribal, and urban communities throughout New Mexico and help them on the path to recovery by investing in shovel-ready outdoor recreation infrastructure, with an emphasis on trail development and economic diversification. The $3.22 million special appropriation would fund approximately 45 outdoor projects and leverage $5.5 million in outside dollars through the federal Land and Water Conservation Fund and other programs. Over 75 percent of New Mexico land managers reported an increase in visitation in 2020 and 100 percent of land managers surveyed cited issues with littering and general disregard for natural resources, according to the Outdoor Recreation Division.
The trails package would help fund cleanup projects and create 150 miles of new trail in 23 counties, all while creating more than 200 jobs. Increased access to the outdoors across the New Mexico can bring jobs, direct visitor spending, and public health benefits to rural, urban, land grant, acequia, and tribal communities.
"As New Mexico emerges from the COVID19 pandemic, outdoor recreation and infrastructure can play an important role in our economic recovery while also supporting our health and well-being," said Brittany Fallon, Policy Director for New Mexico Wild. "We thank the House for their historic investment in outdoor equity and urge the Senate to build on this progress and go after even more federal funding that is available by increasing New Mexico's investment in the Great New Mexico Trails Package."
According to Bureau of Economic Analysis, New Mexico's outdoor recreation economy contributed $2.4 billion to the state GDP and employed over 35,000 people in 2019.
###