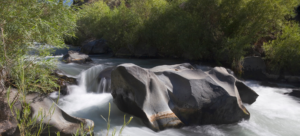 New Mexico Wild has voiced strong support for the New Mexico Environment Department's (NMED) endeavor to establish a state-led water quality permit program for surface waters in the state. In response to NMED's survey, which closed on August 15th, 2023, New Mexico Wild expressed its firm backing of the proposal.
Our endorsement stems from a recognition of water's profound role in shaping communities, cultures, and economies across New Mexico. Highlighting the landmark Sackett v. EPA Supreme Court decision, New Mexico Wild emphasizes the necessity of decisions regarding water protection being informed by those intimately familiar with the local waterways.
The erosion of federal protections in recent years, as well as the uncertainties created by regulatory changes related to the definition of waters of the United States (WOTUS), have underscored the urgency of this state-led initiative. New Mexico Wild praises NMED's resistance to damaging definitions of WOTUS that disproportionately affect the state.
Of particular concern to New Mexico Wild is the impact of the "relatively permanent" language in the Sackett decision on wetlands. We urge NMED to consider additional safeguards for wetlands, emphasizing their critical role in biodiversity, climate regulation, water quality improvement, and cultural value.
New Mexico Wild also anticipates that the state-led program will prove instrumental in protecting closed basins, areas lacking traditional navigable waters connection but still essential to the environment. We're eager to collaborate with NMED to ensure the success of the program and protect New Mexico's precious water resources for future generations. Read New Mexico Wild's full survey response here.