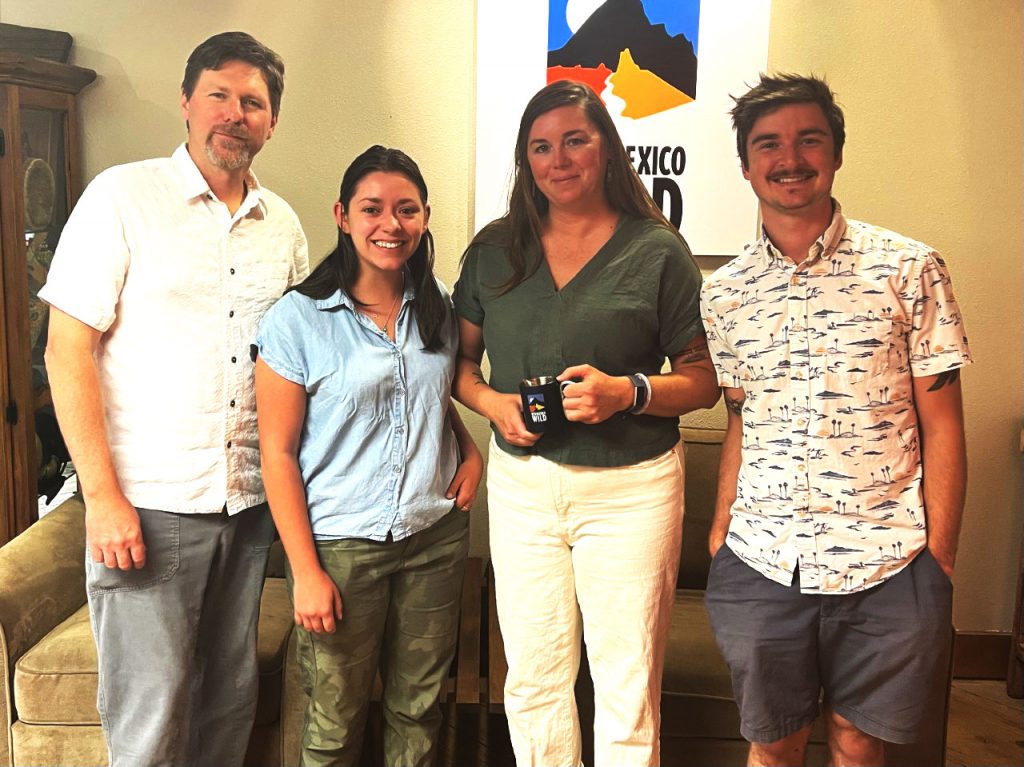 Starting this year, New Mexico Wild wants to begin recognizing one volunteer each year that goes above & beyond in their efforts to aid New Mexico Wild & our mission.
This year, New Mexico Wild recognizes Savannah Warmus as the Volunteer of the Year for her awesome work. Since starting her volunteer work with New Mexico Wild in the summer of 2021, Savannah has done both tabling and stewardship projects with New Mexico Wild. Savannah tabled at four Wilderness Wednesdays, Santa Fe Brewing's Spring Run-off Event, two REI events, two nights of the Banff film festival and she initiated New Mexico Wild's presence at the Los Ranchos Art Market, connecting our organization with the market and tabling twice at Los Ranchos. Outside of her tabling efforts, Savannah also participated in two trail projects, one in the Blue Range and one in the Gila Wilderness.
New Mexico Wild is incredibly grateful for Savannah's consistent and impressive endeavors at every event she attended. She's always willing to show up when needed. Not only does she work hard, but she has a friendly and easy-going personality, working well with all our staff and other volunteers.
Her consistent willingness to donate her time, positive attitude and clear impact on our organization makes Savannah this year's Volunteer of the Year. As a thank you, New Mexico Wild presented Savannah with a gift card to REI.
Thank you to Savannah for donating her time to our organization and furthering our mission to protect Wilderness, Wildlife & Water.