Guide features filtered searches and downloadable trail maps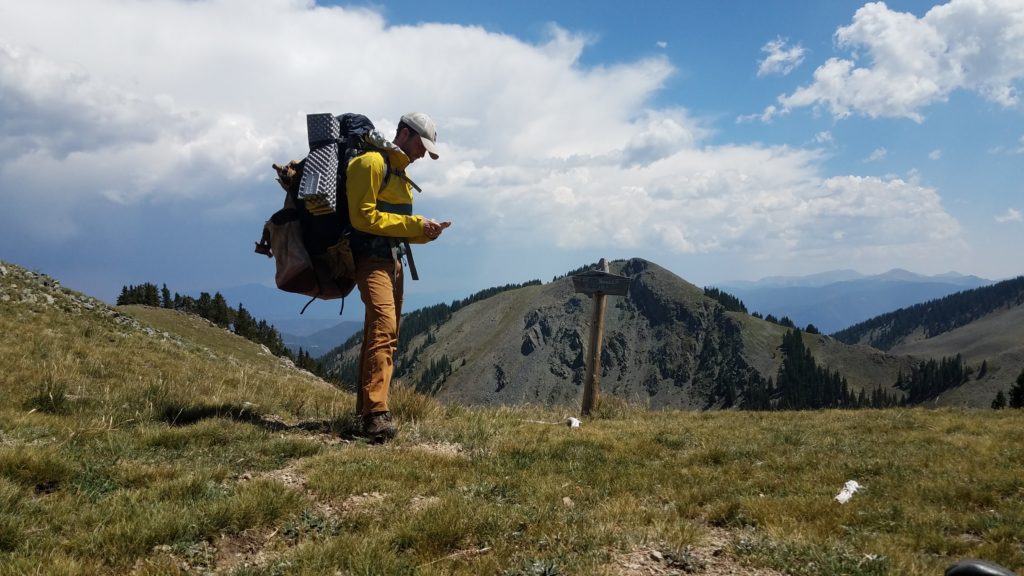 ALBUQUERQUE (May 20, 2020) – In anticipation of an eventual easing of stay-at-home instructions, New Mexico Wild has launched an online Hiking Guide featuring descriptions of over 100 trails, at least one in each Wilderness area in the state. The New Mexico Wild Hiking Guide is the first known online resource dedicated exclusively to hiking trails in New Mexico's Wilderness areas.
"The past few months have been difficult on all of us. Using this online Hiking Guide to find new wild places to explore once it is safe to do so will help us all recover mentally," said Tisha Broska, Deputy Director at New Mexico Wild. "We are happy to offer a resource at this time that will allow New Mexicans to learn more about our spectacular Wilderness areas and find a new favorite hiking trail. Now is a great time to check out the New Mexico Wild Hiking Guide and start planning ahead for a future adventure."
The New Mexico Wild Hiking Guide provides a detailed description of each hiking trail, including driving instructions, the types of ecosystems present and an overview of the Wilderness area containing the trail. Users may narrow searches to find trails that fit their interests using seven different filters: distance, route type, difficulty, water, natural features, activities and solitude. Users may also create a profile to share trail conditions and upload photos of their hikes to improve the accuracy of descriptions. Each trail features a downloadable PDF trail map and the ability to share trails on Facebook and Twitter.
New Mexico Wild cautions that users of the online Hiking Guide should heed the advice of Governor Michelle Lujan Grisham and public health officials when planning their next hiking trip. These guidelines include limiting long distance travel and practicing physical distancing when on a hiking trail until the state's stay-at-home order has been fully lifted.
The online Hiking Guide can be accessed at hike.nmwild.org.
###
ABOUT THE NEW MEXICO WILDERNESS ALLIANCE: The New Mexico Wilderness Alliance or "New Mexico Wild" is a non-profit 501 (C)(3), independent, homegrown, grassroots, conservation organization dedicated to the protection, restoration and continued respect of New Mexico's wildlands and Wilderness areas.  With staff and thousands of supporters throughout the state, New Mexico Wild is dedicated to the rights and the value of citizen involvement in protecting increasingly rare wild places within public lands. Just as freedom is every American's birthright so too is Wilderness.