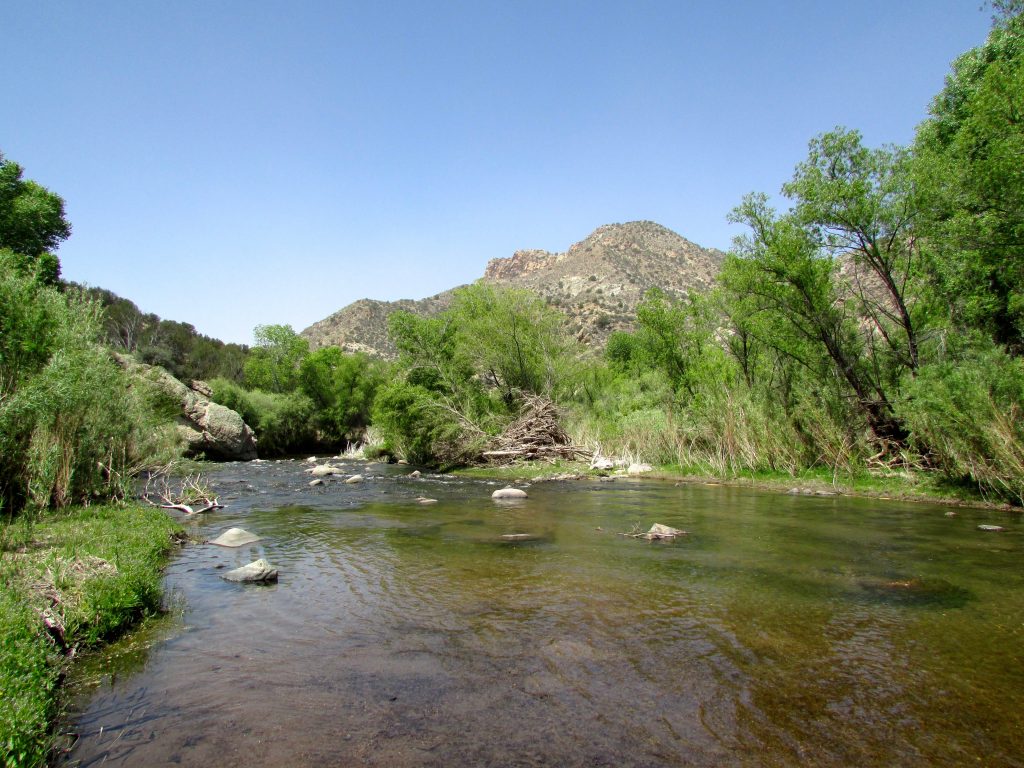 By Santa Fe New Mexican Editorial Board
May 18, 2020
If anyone ever questioned how important public lands are to the physical and mental health of New Mexicans, the recent pandemic has removed all doubt. For people having to isolate themselves because of COVID-19, unable to go to work or socialize, getting outdoors into nature has been essential to well-being.
That makes the timing of new legislation to protect the Gila and San Francisco rivers, along with their tributaries, so meaningful. Introduced recently by Sens. Tom Udall and Martin Heinrich, the bill would use the landmark 1968 Wild and Scenic Rivers Act to safeguard the Gila.
The legislation comes in response to support on the ground for protections for this precious stretch of water — a broad coalition of individuals, business owners, area cities, outdoor sports enthusiasts, tribal members and conservationists.
Under the proposal — released first as a draft and refashioned after extensive input earlier this year — some 440 miles of the Gila and San Francisco Rivers would receive protection. That preserves traditional and current river uses but also protects wildlife habitat.
The continued flowing of the Gila, too, will benefit our state's outdoor recreation economy, which adds up to nearly $10 billion in consumer spending, roughly $3 billion in wages and salaries, $623 million in state and local tax revenues, and directly employs 99,000 people. With the decline in oil and gas revenues, developing other sustainable segments of the economy is more important than ever.
Setting aside portions of both rivers as wild and scenic is popular, too. Not just among environmentalists, but in the counties surrounding the rivers — Catron, Grant, Hidalgo and Sierra. A 2019 survey by Change Research commissioned by the Southwest Green Chamber of Commerce found 65 percent of voters in those counties support the designation. Statewide, that number is 76 percent.
With the Gila River listed as the No. 1 most endangered river by American Rivers in 2019, safeguards can't come quickly enough. Together, the Gila and San Francisco Rivers make up one of the largest watersheds without a dam in the continental United States.
Protecting its free-flowing nature, we trust, would put an end to misguided efforts to divert and store Gila River water. Currently, the U.S. Bureau of Reclamation and the New Mexico Interstate Stream Commission are gathering comments on an environmental review of the diversion project, an unnecessary waste of money and resources. This is a project that needs to be put out of its misery.
Keeping the Gila wild means protecting waters that are unique in our state and nation. The senators, who have been working on this effort for years, are to be congratulated for continuing to focus on what is good for New Mexico even in a time of crisis. It's part of a long tradition of preserving the wild in our state.
In May 1970, when segments of the Rio Grande and Red River were designated "wild rivers," U.S. Bureau of Land Management director Boyd Rasmussen spoke these words: "We are here today to commemorate, not what man has done, but what he has not done. … He hasn't spoiled these rivers here as he has done in so many other areas of the country."
Now, let's work together to keep the Gila and San Francisco rivers unspoiled, as nature intended. Letters, phone calls and petitions to Congress can help, as will spreading the word to relatives in other states so they can contact their senators or representatives. Wild rivers are too precious to lose.
This editorial originally appeared in the Santa Fe New Mexican.