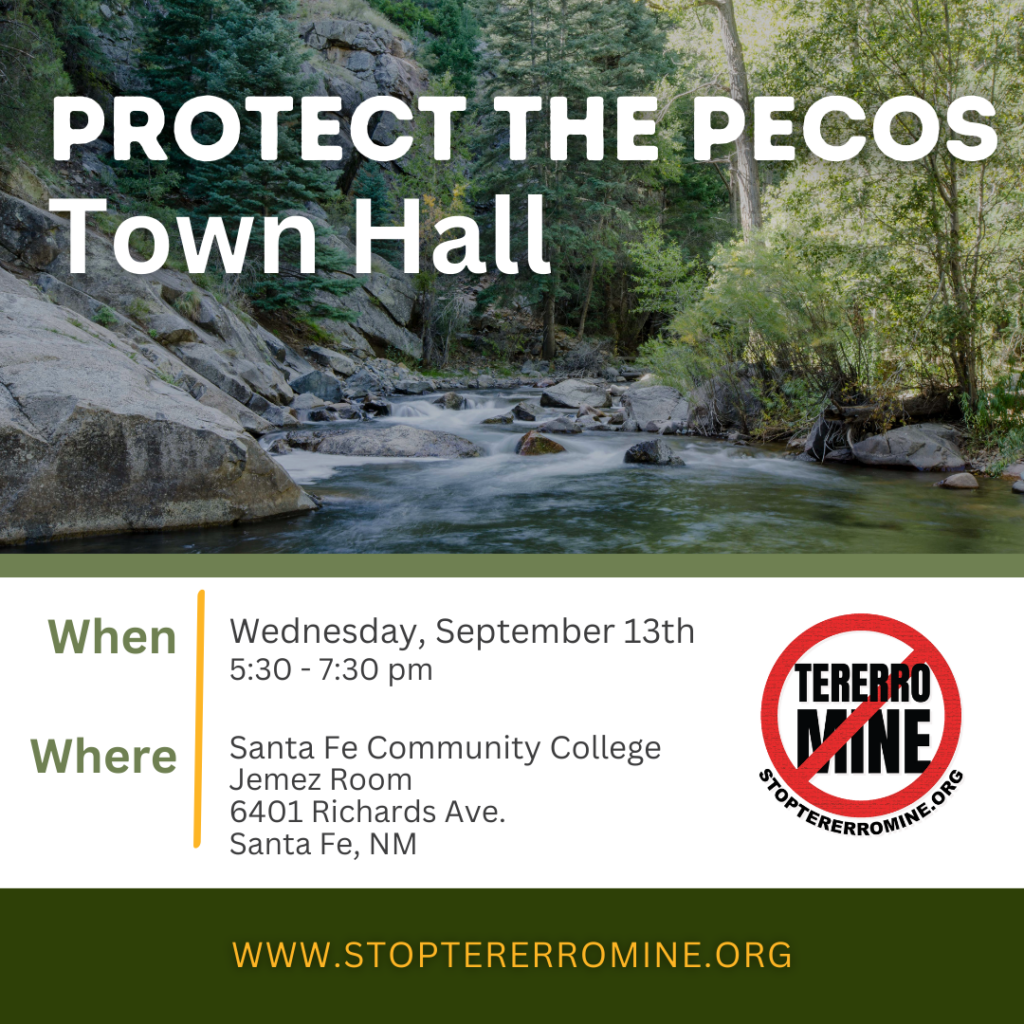 Let's come together to protect the Pecos and stop Tererro Mine!
From 5:30 pm until 7:30 pm
At Santa Fe Community College – Jemez Room
What do you know about the current mining threats facing the Upper Pecos Watershed? The Stop Tererro Mine Coalition is hosting a Protect the Pecos Town Hall event on Wednesday, September 13th from 5:30-7:30 pm at Santa Fe Community College.
We'll dive into critical discussions about mining, protection efforts, and the future of this cherished area. Whether you're a local or love to hike, fish, or camp in the area, your presence matters in the fight to protect our beloved Pecos watershed.
🗓️
Date: Wednesday, September 13th
📍
Location: Santa Fe Community College – Jemez Room
6401 Richards Ave., Santa Fe, NM