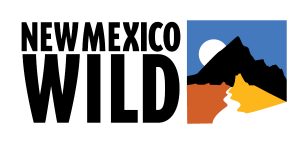 By Ralph Vigil; Ralph@nmwild.org; (505) 603-2879
Las Vegas, N.M. (July 20, 2022) – This Saturday, join New Mexico Wild, Hermit's Peak Watershed Alliance, The Conservation Lands Foundation, HECHO, The Las Vegas New Mexico Community Foundation, New Mexico Economic Development Department, NMFWRI, NM Healthy Soil Working Group, Latino Outdoors, and Continental Divide Trail Coalition for "Rise From the Ashes", a coming together of our community for Hispano/Latino Conservation Week. This is a celebration of the resilience of our people, our culture, and the importance of our land and water.
This Saturday July 23rd, from 2pm to 8pm at the Plaza there will be live music from Bandalegre, a Cornhole Tournament, free food vouchers, and raffle prizes.
We will also have comments from the following community leaders:
U.S. Senator Ben Ray Lujan; Congresswoman Teresa Leger Fernandez; Las Vegas Mayor Louie Trujillo; State Senator Liz Stefanics; State Representative Ambrose Castellano; County Commissioners Janice Valera and Max Trujillo; Executive Director of Hermit's Peak Watershed Alliance, Lea Knutson; Chair of Las Vegas Community Foundation Board of Directors, Elmo Baca; and Chair of the New Mexico Acequia Commission, Ralph Vigil.
###