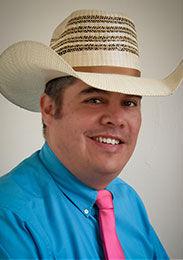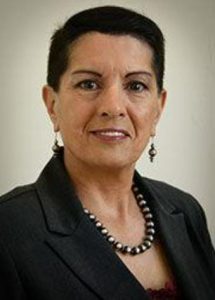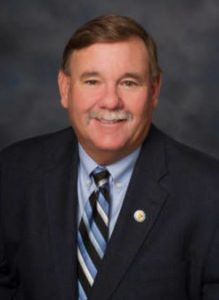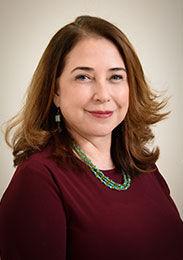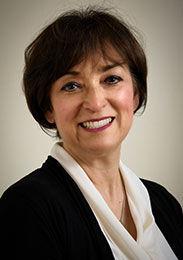 When Jesse Deubel learned Gov. Michelle Lujan Grisham had named former state Sen. Gregg Fulfer to the State Game Commission last month, he found the appointment "extremely curious."
If Deubel's language was soft, his misgivings were real.
During Fulfer's term as a legislator from 2018-20, the Jal Republican — whose background is in oil and gas and ranching — voted against two bills supporting and protecting wildlife in the state.
Both bills passed: One was a measure developing a wildlife corridors plan; the other created new laws against coyote-killing contests and animal trafficking.
Deubel, executive director of the New Mexico Wildlife Federation, said Fulfer's stance on both pieces of legislation rings warning bells with conservationists in the state. Fulfer's appointment, he said, "is concerning primarily because he voted against two of the strongest, most important and most bipartisan bills that have passed in the Legislature in recent history."
The echoes of Deubel's criticisms sound familiar: Conservation advocates voiced similar worries earlier this year about Lujan Grisham's appointment of Deanna Archuleta, a lobbyist for the oil and gas industry.
Coupled with the departure of two commissioners possessing pro-environment backgrounds, plus what some say is the slow pace of appointing new members — two seats currently are vacant, one since March 2021 — Deubel said he fears a panel designed to "insulate wildlife management from politics" is, in effect, becoming a political tool.
Certainly, the commission, which oversees wildlife conservation and hunting and fishing regulations in the state, has seen its share of tumult in recent years. The exit of commissioners Joanna Prukop in 2019 and Jeremy Vesbach earlier this year — both appointed by Lujan Grisham and respected by many in the state's pro-conservation lobby — generated criticism.
Deubel contends the two commissioners' stance on a "Non-navigable Waters Rule" the commission began reviewing for possible changes when Prukop chaired the commission likely was a key factor in their exit. The dispute over access to waterways that flow through private property had been a hot-button issue for years, in part because the commission had assumed the authority to deem which New Mexico waters are navigable or non-navigable.
The rule, installed during former Gov. Susana Martinez's administration, allowed landowners to apply for certifications that allowed them to block public access to water flowing through private land. The rule chafed many in the conservation community who feel public waters should be accessible for outdoors enthusiasts.
Prukop said once she pushed to reopen discussion of the rule and led the commission to impose a moratorium on acting on pending applications, the governor "canned me" — though she said Lujan Grisham did not tell her why she was removed at the end of that year.
Vesbach also supported the moratorium on applications.
A number of local conservation groups challenged the non-navigable rule in the state Supreme Court, which in March ruled against private landowners and opened fishing and wading access on public waterways. The decision does not allow for trespassing on private land to walk to the water.
Vesbach said another issue that may have come into play were commissioners' concerns over the state's elk-hunting licensing system, which allocates 40 percent of those permits to private landowners at no charge. The licenses can then be sold, including to out-of-state hunters.
Vesbach opposed that rule and said, as with the non-navigable waters issue, it's all about public access to the outdoors versus private interests.
"Whether it's the elk privatization system or the navigable waters access, it's the same issue," Vesbach said.
The Governor's Office has denied the departure of Prukop and Vesbach was related to the non-navigable rule.
Nora Meyers Sackett, a spokeswoman for the Governor's Office, wrote in an email Prukop was "not removed from the commission. Her term expired and she was not reappointed, which is fully within the executive's purview. Regardless, it was wholly unrelated to the non-navigable waters rule and was due to a difference of opinion regarding adherence to proper process."
For her part, Prukop provided a letter to The New Mexican written to her by the governor, stating her term started in May 2019 and would end at the finish of the next regular session, which was late February 2020. Sackett provided a letter stating Prokup's term would end Dec. 31, 2019, suggesting some confusion over the date.
Sackett also defended the governor's appointment of Fulfer, writing in an email Thursday he is "a longtime hunter and fisherman who understands the relationships within conservation — he also fits the statutory geographic and political affiliation requirements of the seat he was appointed to."
She added Lujan Grisham has appointed commissioners with "thorough backgrounds" in conservation and public lands, ticking off the names and conservation bona fides of commissioners Archuleta, Roberta Salazar-Henry and Tirzio Lopez.
Nevertheless, Deubel said the two vacancies remain troubling, in part because they lead to the possibility the commission may not have a quorum required to act on agenda items.
It's a worry Commission Chairwoman Sharon Salazar Hickey said is unfounded.
In an email, Salazar Hickey disputed the notion the commission's ability to vote on action items has been affected by the vacancies, even when there were only four members on the panel.
"Whether it be a regular or special meeting to perform of our legal obligations and duties as NM State Game Commissioners, we have always had sufficient Commissioners to vote on agenda items," she wrote.
But during the June 3 commission meeting, Archuleta departed the meeting early, leaving three members who could not continue without a quorum. Salazar Hickey scheduled another meeting two weeks later to finish the business at hand, which revolved around the state Game and Fish Department.
The appointment process to the commission is complex: State law requires five commission members who represent different areas of New Mexico, while two serve at large. At least one member must operate a farm or ranch that includes at least two species of wildlife and at least one must have a background in working on conservation issues. No more than four of the members may be registered in the same political party.
Sackett wrote the "process can take time" because of those statutory requirements. She said her office is "actively" seeking to fill those two vacant seats.
Sackett defended the process by which the Governor's Office selects commission members, noting Lujan Grisham "both solicits interested qualified persons to apply for open commission seats and receives recommendations from stakeholders. Applicants/nominees are interviewed, vetted, and ultimately selected for appointment."
The current commissioners' ties to conservation are varied. The governor chose Salazar Hickey, a retired Los Alamos National Laboratory employee who worked as program manager for a division overseeing environment, safety, health and security, to succeed Prukop.
Archuleta, a Democrat, is a director of government affairs for ExxonMobil — a role that raises consternation among some conservationists.
In a recent phone interview, Archuleta played up her previous work as an adviser to the U.S. secretary of the interior and as the U.S. deputy assistant secretary for water and science under President Barack Obama.
"Yes, I work in oil and gas now, but for decades, I worked in conservation, which seems to be completely ignored," she said. "To declare me as an 'oil and gas' person is such a myopic view of who I am as a human."
She said both conservationists and oil and gas industry representatives have to learn to work together when it comes to protecting wildlife and noted many oil and gas companies contribute funds for conservation efforts "to make sure the land is left better than it was prior to our coming in."
Brittany Fallon, policy director for the nonprofit New Mexico Wild, said she sees a "distinct" difference between Fulfer and Archuleta's appointments.
"Deanna did not vote against a slate of wildlife legislation she is now in charge of overseeing as a commissioner, as Gregg Fulfer did," Fallon said. "I would rather see a conservationist who didn't currently work for the [oil and gas] industry, but certainly Deanna has worked in conservation issues."
Fallon said Lujan Grisham deserves credit for appointing some experienced conservation commissioners in the past, including Vesbach and David Soules, who died in March 2021. Soules played a role in designating the Organ Mountains-Desert Peaks National Monument and cowrote a guidebook about that area. He previously had served on the board of directors for New Mexico Wild.
Fallon said the challenge of choosing qualified commissioners predates Lujan Grisham's tenure as governor.
"If a pro-conservation governor like Michelle Lujan Grisham can't make this commission work the way it should work, I'm not sure any governor would," she said.
State Sen. Jeff Steinborn, D-Las Cruces, said he believes the commissioners in place are well meaning. But some, he said, "absolutely have a history of not being advocates for protecting wildlife."
Noting Fulfer's opposition to the two big wildlife bills, Steinborn said: "I don't see that it's a fit" for the commission.
Fulfer did not return a call seeking comment.
Steinborn said he would like to see the governor reform the makeup of the commission based on candidates' experience with wildlife or conservation. And Deubel said he's working on compiling a list of qualified candidates for Lujan Grisham to consider as she begins to fill the two remaining openings.
Rep. Matthew McQueen, D-Galisteo, said he introduced legislation in 2019 that would have divvied up the responsibility to appoint game commissioners between the governor and the Legislature.
The House of Representatives voted to approve the bill, but it stalled in the Senate.
"I think we've struggled having political appointees making policy in what should be a scientific agency," McQueen said. "The fact we have turnover in those positions and vacancies in those positions, yeah, that's not helping. But structurally, the Game Commission is flawed."
This editorial first appeared in The Santa Fe New Mexican. It was written by members of the editorial board and is unsigned as it represents the opinion of the newspaper rather than the writers.