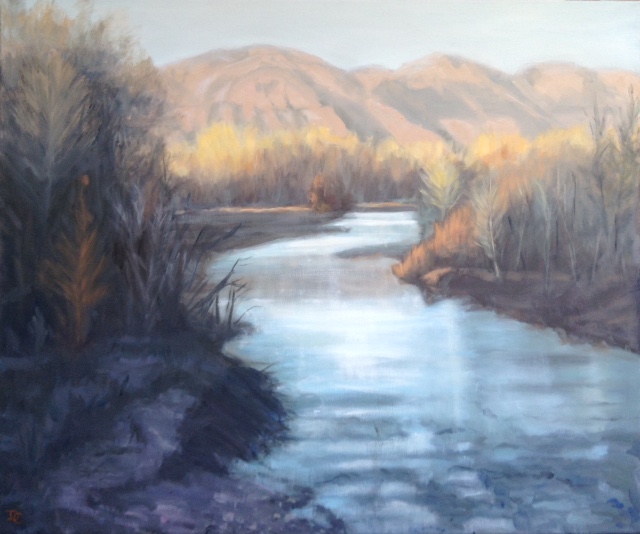 Artists 18 and older are invited to submit 3 pieces of original fine art for inclusion in the 2021 Gila Wild and Scenic Art Show in conjunction with this year's Latino Conservation Week. We are also asking for snapshots of family adventures out in the wild that will be made into a slide show. Work must have completed in 2020 and come from inspiration drawn from wild space designations such as wilderness areas, wild & scenic, national & state parks, trails, and open spaces. What about these places empowers the artist to create art.
Work must be gallery ready. The exhibit is open to any media.
The show will be curated by Fred Barraza, Catherine Acosta Russo, and Diana Ingalls Leyba.
2021 Latino Conservation Week runs from July 17-25. There will be a private showing of the exhibit on July 24 that will be invitation only. The exhibit closes August 26.
Awards: To be announced… Best of show, 2nd, 3rd, and hoi polloi award.
Hand Delivery of Work:
Deliver to Diana Ingalls Leyba Studio & Gallery on Saturday July 13th. Please identify your work by including your name, title, and price. Jurors reserve the right to disqualify any work not suitably presented, or any work appearing not to correspond to the entry image. Work delivered after the 13th may not be hung.
Pick-Up of Exhibited Work at Shows Conclusion: Saturday, August 27nd anytime from 10am-4pm
Particulars:
Receipt of work for jurying constitutes your agreement with all conditions established in the prospectus.
There is a 30% commission for works sold.
Art will be insured during exhibition; artists are responsible for work while in transit. Unclaimed work is not insured after posted pick-up dates.
New Mexico Wild and Diana Ingalls Leyba Studio & Gallery reserve the right to photograph and video any submitted work for documentary, educational, and publicity purposes.
Submit work by July 1st. All work must be in Jpg or png form. The file name of each submitted work should include the title, artist, size, media, and price. Submit work to either leybaingallsarts@qwestoffice.net or simon@NMWild.org Contact us if you need to make other arrangements to submit work.
Caveats for COVID-19:
There is the possibility that there will be a virtual-only show. If that's the case, it will be promoted through Diana Ingalls Leyba Studio & Gallery, New Mexico Wild and their partners.