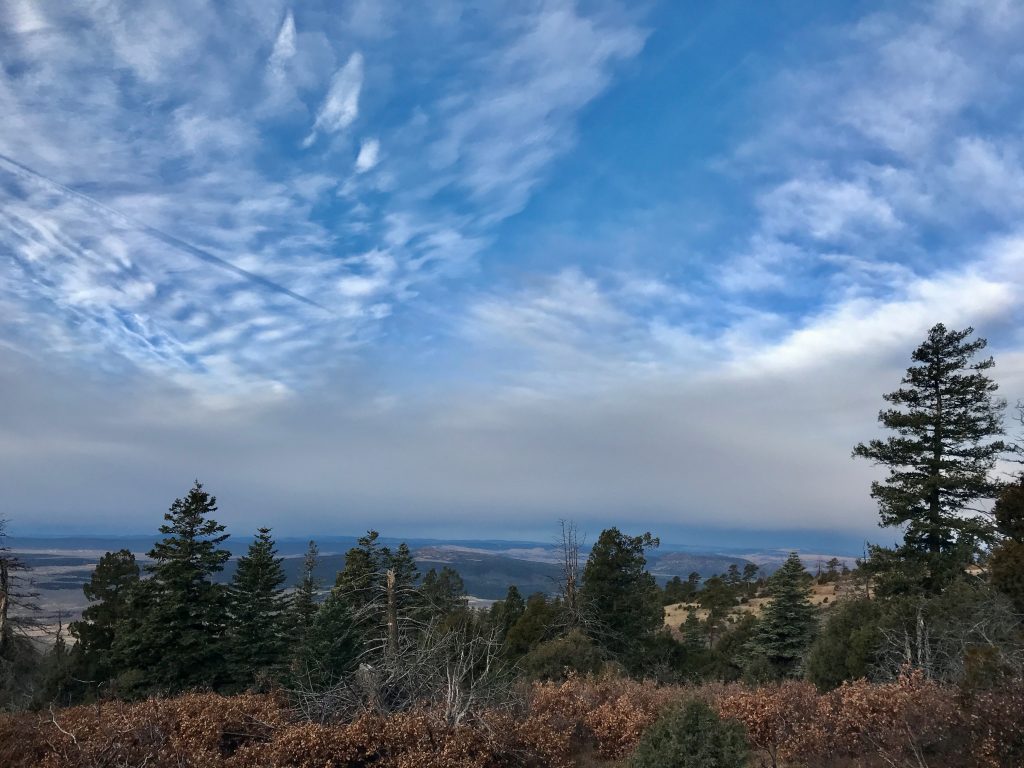 By Scott Wyland | Santa Fe New Mexican
February 5,2021
U.S. Sen. Martin Heinrich, a New Mexico Democrat, is reintroducing three conservation bills with the hope they will gain traction under a bluer Senate and the Biden administration.
Heinrich is jump-starting bills to restrict hard-rock mining in the Pecos watershed, bar mining on four federal sites in Sandoval County and designate a section of a national monument as a wilderness area.
He said the bills had already stood a good chance of being enacted into law even under a GOP-controlled Senate and the Trump administration because of the hearty community support behind them.
But the measures should really gain steam under the new political dynamic, he said in an interview this week.
He added, "The [Democratic] majority definitely improves our chances to move it in this Congress."
Introducing these bills early allows him to take advantage of the favorable political shift, Heinrich said.
But he noted Democrats have only a narrow Senate majority, so it will require working with Republicans to create a bipartisan package. "And I feel good about being able to make the case for any of these bills to be in such a package."
The Pecos bill would prevent the leasing, patent and sale of all publicly owned minerals in the watershed, including oil and gas, gold, silver, copper and other hard-rock minerals.
It was crafted in response to a community outcry over Comexico LLC, based in Fort Collins, Colo., looking to explore mineral deposits in the area.
Prospective hard-rock mining in the area called up bad memories of a disastrous toxic waste spill from a closed mine in the 1990s that killed fish for 11 miles in the Pecos River.
The spill created a cancer-causing plume in the water, damaged crops along the river and cost taxpayers millions of dollars to clean up, said Lela McFerrin, vice president of the Upper Pecos Watershed Association.
"These are the issues we are concerned about," said McFerrin, who supports Heinrich's bill. "There's only pockets of clean water in this world now, and this is one of them."
Comexico is a subsidiary of New World Resources, based in Australia, and has no stake in any harmful effects that mining might have on the river or the community, said Ralph Vigil, chairman of the New Mexico Acequia Association.
"It doesn't tie into what we are going today," said Vigil, who noted the area's economy is based on farming and outdoor recreation, not mining.
Heinrich's proposed mining ban on federal lands in Sandoval County is in response to the Bureau of Land Management opening the Buffalo Tract to gravel mining in 2012.
Residents worried that gravel operations would cause health risks and degrade the land, Heinrich said.
Sandoval County, the town of Bernalillo, the Merced De Comunidad De San Antonio De Las Huertas, the Pueblo of San Felipe, the Pueblo of Santa Ana and Placitas residents are opposed to gravel mining.
Heinrich introduced this legislation in 2016. It passed by a voice vote during a Senate Energy and Natural Resources Committee hearing.
Aside from barring mineral development on the four lands, including the Buffalo Tract and Crest of Montezuma, it would keep the lands under federal management.
The third bill would designate Cerro de la Olla as a wilderness area. It's already part of the Rio Grande del Norte National Monument, and making it a wilderness would prevent road building there, Heinrich said.
People in this area near Taos have hunted, gathered herbs and collected firewood for generations around Cerro de la Olla, Heinrich said.
The proposed legislation, backed by community members, nonprofit groups and tribes, would preserve the traditional land uses while protecting critical habitat for elk, bears and other wildlife, he said.
Vigil said the wilderness destination would be good for the people in that area.
"If we don't take care of the land that provides us life, there's not going to be anything left for anybody," he said.
This article originally appeared in the Santa Fe New Mexican.