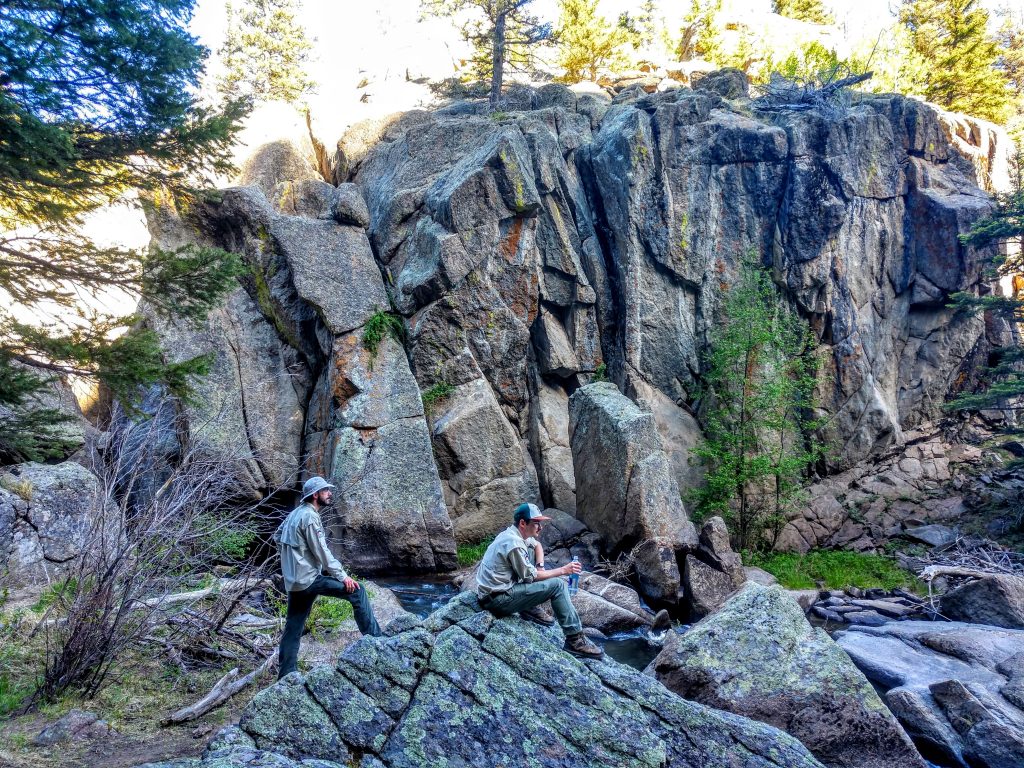 As we look back at an unusual 2020 marred by a global pandemic that cost lives and sent all of us into isolation, we want to remember some of the good times. Despite everything that happened, New Mexico Wild was able to secure important victories for our public lands. We reminisce about some of those victories below. We are grateful to have supporters like you who help us continue our work to protect New Mexico's Wilderness, wildlife, and water.
Great American Outdoors Act Signed into Law!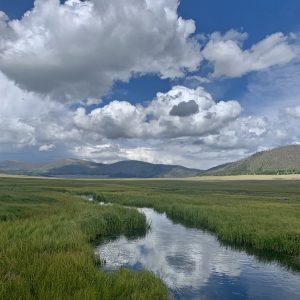 In August, the Great American Outdoors Act was signed into law, fully and permanently funding the Land and Water Conservation Fund (LWCF) and providing $9.5 billion over the next 5 years to help clear the backlog of deferred maintenance projects on America's public lands.
The LWCF supports conservation and restoration projects in all 50 states, including in all 33 New Mexico counties. The projects range from big to small – everything from the maintenance of national forests to the construction of playground equipment in our city parks. The program was established in 1964 but had never received full funding before the passage of the Great American Outdoors Act. We are grateful that New Mexico's entire congressional delegation helped to pass this historic legislation.
While the outgoing Secretary of the Interior has since weakened the implementation of the new law, we look forward to working with the incoming Biden administration and the new nominee to lead Interior (New Mexico's very own Congresswoman, Deb Haaland) to implement the law as intended by the bipartisan legislation.
Learn more about the Land and Water Conservation Fund here.
Wild and Scenic Legislation Introduced!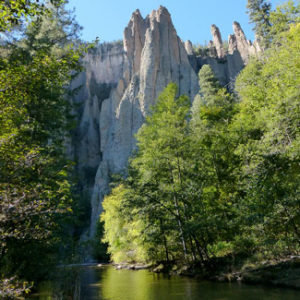 New Mexico Wild has worked for years with a broad coalition of grassroots community leaders in Grant County and beyond to permanently protect the Gila and San Francisco Rivers. This campaign took a huge step forward in May when Senators Tom Udall and Martin Heinrich introduced federal legislation that would designate nearly 450 miles of the Gila and San Francisco Rivers as Wild and Scenic.
Wild and Scenic designations protect America's most outstandingly remarkable rivers in their free flowing condition. The legislation co-sponsored by Sens. Tom Udall and Martin Heinrich enjoys the support of tribes, local governments, civic organizations, faith leaders, elected officials, sportsmen and women, and more than 150 businesses in Grant County. The bill made it through its first subcommittee hearing in September, and we look forward to continuing our work with Sen. Heinrich and incoming Senator Ben Ray Lujan to get the legislation across the finish line.
Read more about our Gila Wild and Scenic campaign here.
Gila Diversion Defeated!
After 15 years of fighting a preposterously ill-conceived and spectacularly mismanaged effort to construct a major diversion project on the Gila River, New Mexico Wild and our partners celebrated the Interstate Stream Commission's decision to end the Environmental Impact Statement process in June. The costly and harmful diversion would have significantly disrupted the Gila River and the surrounding ecosystem. What's more, the diversion proposal would benefit very few New Mexicans economically.
Governor Michelle Luján Grisham, Lieutenant Governor Howie Morales and Sens. Tom Udall and Martin Heinrich, deserve credit for their strong leadership in opposing the diversion proposal. Credit also goes to New Mexico Wild supporters, who sent nearly 9,000 emails to members of the Interstate Stream Commission urging them to oppose this horrible boondoggle.
Read more about the Gila Diversion here.
Public Engagement During a Pandemic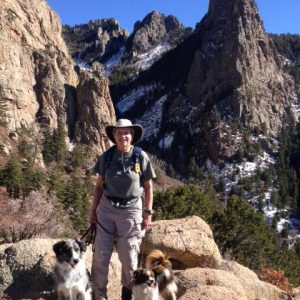 Despite the difficulties created by the COVID-19 pandemic, New Mexico Wild was still able to engage volunteers throughout the state thanks in large part to our 2020 Wilderness Rangers, who performed stewardship work and community outreach in the Cibola, Gila, Lincoln, and Santa Fe National Forests.
Overall, New Mexico Wild volunteers contributed 2,418 hours to our efforts to protect Wilderness, wildlife, and water – an equivalent monetary value of $58,378! All volunteer projects were socially-distanced and performed in a safe manner. We thank all of our volunteers for their selfless dedication to the cause!
Learn more about becoming a volunteer here.
As we look ahead to what will hopefully be a much brighter 2021, we again want to thank you from the bottom of our hearts for the support you have shown us through this difficult time.
Let's keep it wild in 2021!