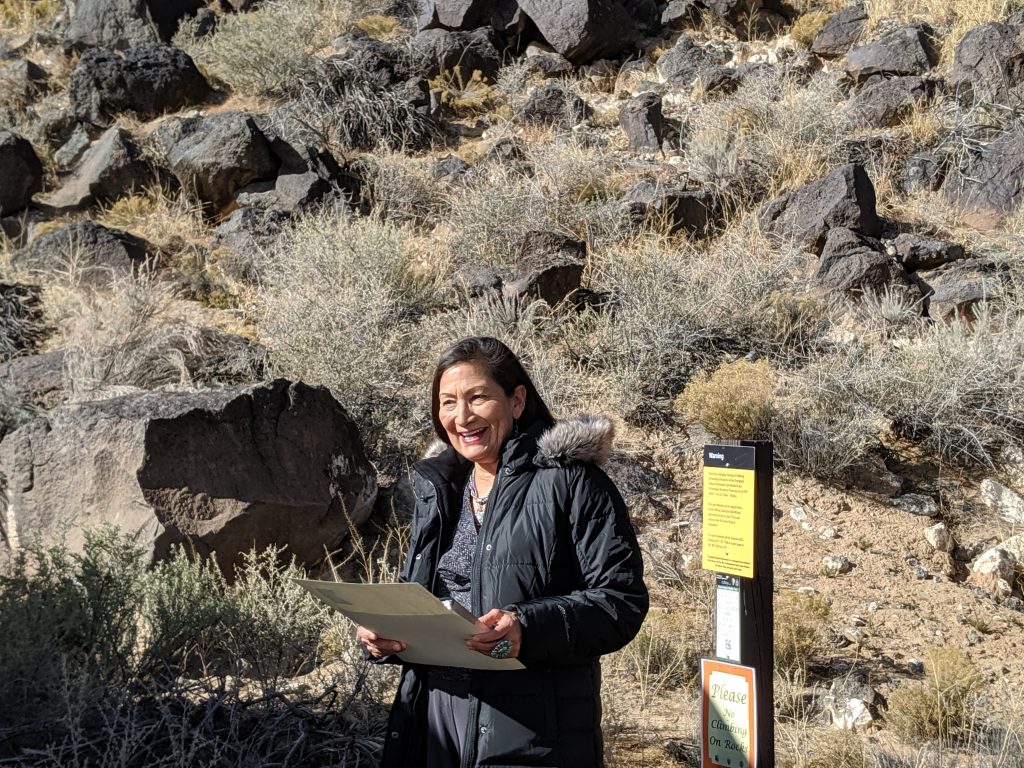 Today, President-elect Joe Biden announced U.S. Rep. Deb Haaland as his nomination to fill the crucial role of Secretary of the Department of Interior, making her the first Native American woman to be nominated for this position.
"Congresswoman Haaland is a fantastic choice to lead Interior into a new and more hopeful era," said Mark Allison, Executive Director at New Mexico Wild. "She was a fierce defender of public lands long before she ever stepped foot into the halls of Congress and has continued the good fight from the minute she was sworn into office."
The Department of the Interior is responsible for the management and conservation of most federal land and natural resources, and oversees the Bureau of Land Management, National Park Service, Bureau of Indian Affairs, Bureau of Indian Education, and other critical agencies.
"Indigenous voices have been underrepresented at Interior for far too long. As the first indigenous Secretary of the Interior, Rep. Haaland will lead the charge to improve relations between Tribal Nations and the federal government. New Mexicans are indebted to Rep. Haaland for her work to protect the Greater Chaco region, pass the Great American Outdoors Act, address the nation's shameful history of naming public lands after racist figures, and so much more. We are excited to see her bring that same unbridled passion for our nation's natural and cultural resources to her new job," added Allison.
Since being elected to Congress, Haaland has been a public lands champion, sponsoring, cosponsoring, and supporting the conservation of Wilderness, public lands, wildlife, and natural resources. During her tenure, Rep. Haaland has served on the House Natural Resources Committee and as the Chair of the Subcommittee on National Parks, Forests, and Public Lands. She has helped lead the push to permanently protect the federal public lands within ten miles of Chaco Culture National Historical Park from increased oil and gas drilling. She was also instrumental in helping to pass a federal public lands package in March 2019 that created thirteen new Wilderness areas in New Mexico.
Given Interior's role in conducting affairs with Tribal Nations across the United States, and the overlap of public lands and native lands, Haaland has the opportunity to chart a new path forward between the United States' government and its Indigenous communities.