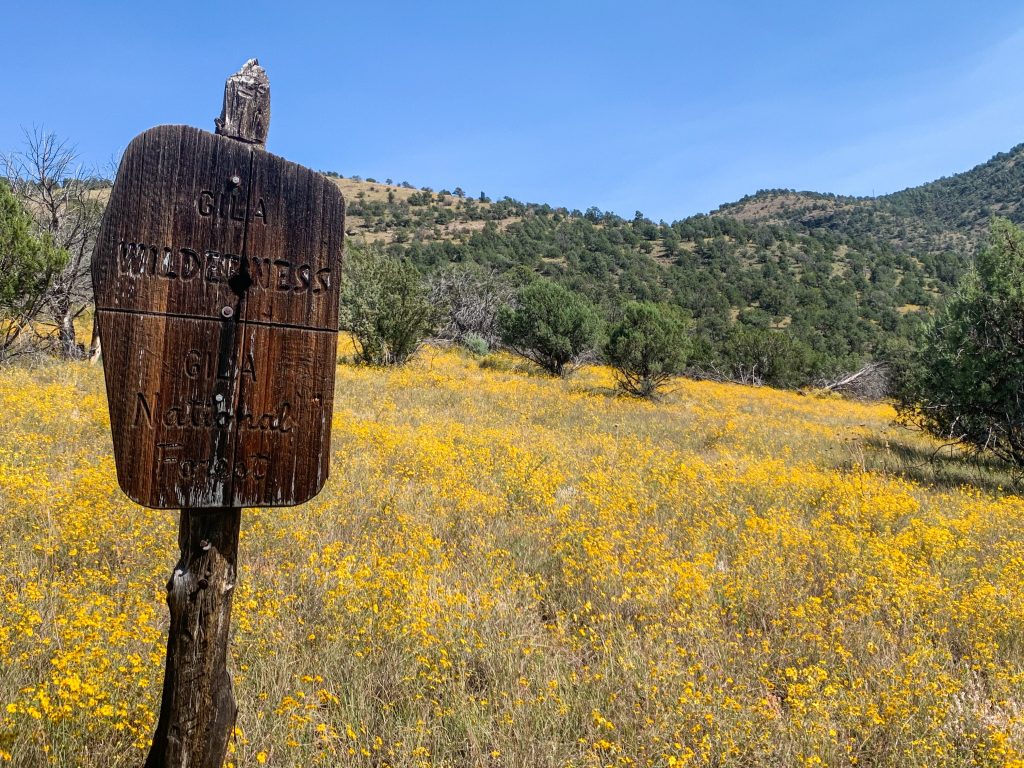 The Gila region continues to be a top priority for New Mexico Wild. In addition to pushing for legislation to protect the Gila River as Wild and Scenic and urging Forest Service officials to increase the acreage of the Gila Wilderness, we remain committed to getting our hands dirty with the work on the ground.
Over an extended weekend in early October, New Mexico Wild joined Heart of the Gila and Gila Backcountry Outfitters to lead volunteers on a stewardship project in the Gila Wilderness. The goal of the project was to maintain a section of Gila River Trail No. 724 by cutting through thickets, redefining tread and clearing sections of overgrown trail corridor.
It was a true honor and a wonderful experience working on such a classic and truly wild part of the Gila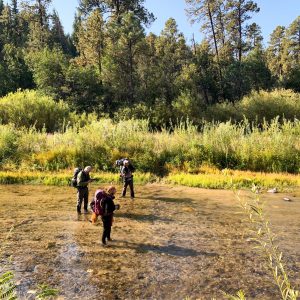 Wilderness.
Access to these trails and experience are possible due to the year-round commitment of local community members who call this place home and protect it as they would their own backyard. Taking stewardship into their own hands, they help all who visit become lifelong advocates of such a unique and special part of this country.
The Gila National Forest's preferred alternative in its current draft management plan only recommends 110,402 acres of new Wilderness, even though analyses by New Mexico Wild and others have identified approximately 1.8 million acres of land within the Forest as eligible for Wilderness designation. This trip was a reminder of why we continue to fight for expansion – to protect these magical places before it is too late. It was also a reminder of why we continue to fight for a Wild and Scenic designation for the Gila River – to preserve the state's last free-flowing river in its remarkable condition.
We owe a huge thank you to our partners at Heart of the Gila and Gila Backcountry Outfitters, who are part of this community and use their knowledge to protect one of our state's wildest destinations. We are also grateful to our volunteers who put in the hard work just for the experience and a chance to give back to Wilderness (and delicious food, of course).
We look forward to future opportunities to keep the Gila wild!