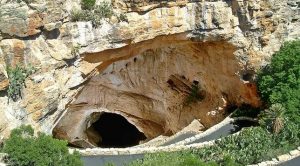 By Adrian Hedden | May 13, 2022
About 1.3 million acres of public land in New Mexico were conserved from development in the last decade, ranking the state third in the American West.
A study from the Center for Western Priorities found New Mexico behind only Utah with 2.2 million acres conserved between 2011 and 2021 and California which had the most land set aside at 2.9 million acres.
New Mexico topped land conservation in Nevada with 801,600 acres, per the report, along with Montana at 480,700 acres and Washington with 363 acres conserved during the last 10 years.
Sign up for our newsletter, the Daily Briefing, to get stories like this one delivered straight to your inbox every morning.
States lower in the 11-state ranking were Idaho, Oregon, Colorado and Arizona, with Wyoming in last place after conserving no land during the timeframe of the study.
New Mexico ranked at the bottom when it came to the portion of its federal public lands conserved with 18 percent of its 24.7 million acres protected.
California again to the top spot with 46 percent of its 45.5 million acres of public land conserved, per the study.
The report highlighted the 2019 designation of White Sands National Park, formerly a national monument, adding about 2,000 acres to the largest national park unit in New Mexico.
The Center was critical of states where outdoor recreation, national parks and other conservation uses are touted, but often not supported by government policy.
Between 2000 and 2010, Congress enacted policy to protect about 9.5 million acres, declining by about 65 percent to about 3.3 million acres from 2011 to 2021.
The study showed conservation of public land in the 11 states declined from the prior decade from 12.8 million acres conserved between 2000 and 2010 to a total of 8.6 million acres from 2011 to 2021.
"It's a shame that conservation has slowed over the past decade in states where the vast majority of voters support protecting public lands," said Executive Director Jennifer Rokala.
"Members of Congress should work with President (Joe) Biden in order to deliver for their constituents by protecting unique and valuable public lands, before it's too late."
The study came amid Biden's 30×30 initiative that would see 30 percent of U.S. public land conserved by 2030, and Rokala said such work will ensure the nation's natural resources survive for future generations.
"Conserving public lands is always popular with voters," she said. "They don't care whether it gets done by Congress or the president—they just want to see the lands they love protected for their kids and grandkids."