By Emma Yoder – Young Adult Volunteer NM Wild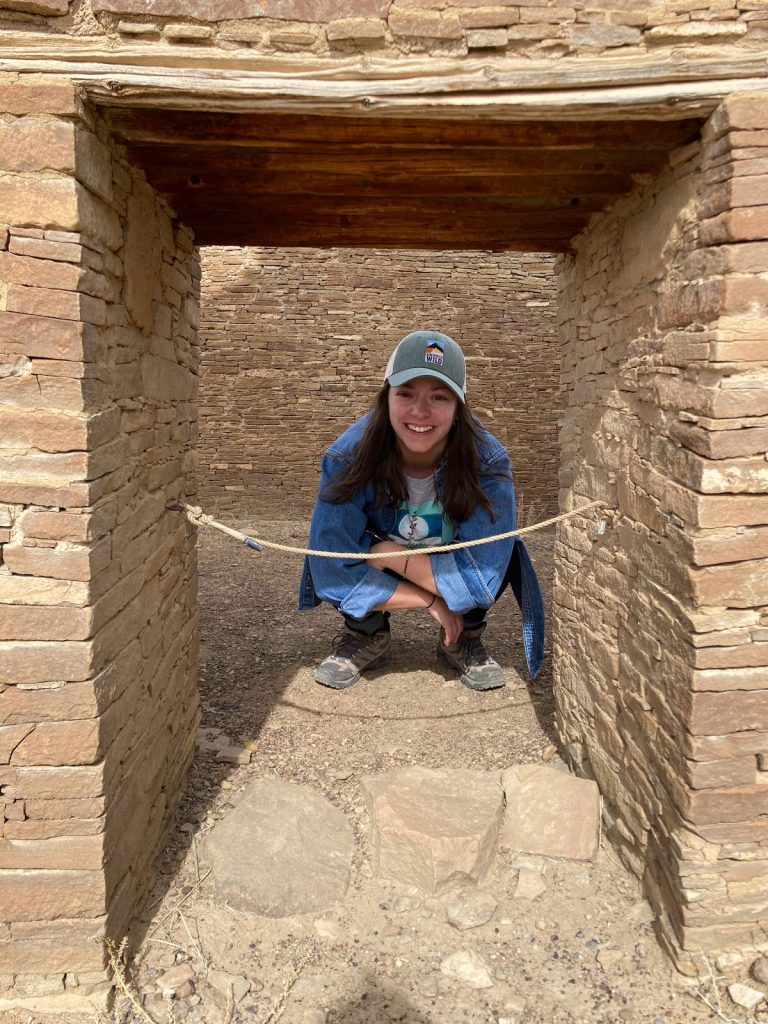 This past Friday, I made the long drive from Albuquerque to Farmington. For the last few weeks, New Mexico Wild has been collecting comments in support of the recent federal administrative withdrawal proposed by President Biden and Secretary Haaland. If this proposal is approved, federal lands within a ten-mile radius of Chaco Canyon could not be leased for oil and gas mining for the next 20 years.
For those who may not know, Chaco Canyon is an ancient Indigenous site, revered for its awe-inspiring great houses and impressive structures. Dating back to the 9th century AD, Chaco Canyon still holds spiritual significance for many today.  Though the main ruin site of Chaco Canyon is designated as a National Cultural Historic Park, much of the Greater Chaco region, approximately 90%, is leased for oil and gas drilling. In hopes of preserving this site and the incredible landscape around it, New Mexico Wild has worked for years to protect these lands from further development.
In attempt to gather comments in support of this proposal, we've been hosting tabling events across various organizations, spreading the word and drumming up support. I traveled to the Rambler Taproom in Farmington hoping to collect these comments. Of course, as I travelled to Farmington, I knew this may be a lofty goal.
At first, I was hesitant upon our arrival at the brewery. For the first hour, no patrons approached our table, clearly trying to avoid our large signs and multi-colored hats. Finally, out of desperation, I approached a table of six middle-aged men, letting them know I was at the taproom with New Mexico Wild and hoping to gather comments in support of the proposal. While no one filled out a comment, we had a polite conversation in which they asked reasonable questions and expressed tepid support of such a proposal. For the rest of the evening, more people than I anticipated approached our booth. Some expressed excitement about our work in Chaco and that we'd made the journey from Albuquerque. Others, though unsure about the federal proposal, were still enthused to talk to me, hoping to find other ways to be involved with conservation, clearly energized to work in nature.
It would be easy to look at the adventure to Farmington as a failure, thinking the few comments I collected were not worth the long journey. Instead, I choose to see the successes of introducing New Mexico Wild's work to some who previously had not heard of our organization and finding common ground with some folks about conservation work they are interested in.
For the next six weeks or so, my coworkers and I will continue travelling to businesses and organizations, putting in the hard work to spark conversation discussions and collect comments in support of the proposal.  If you would like to help by submitting a comment, head to this link.