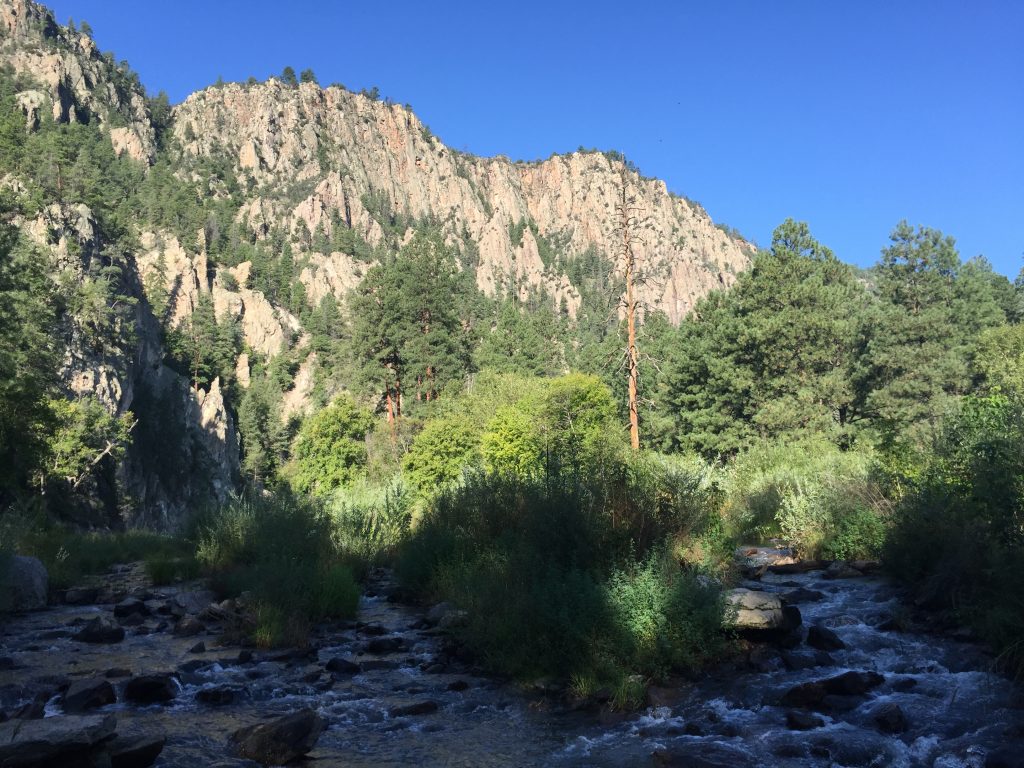 WASHINGTON, D.C. (September 16, 2020) – Two pieces of conservation legislation championed by New Mexico Wild today were heard in a key United States Senate subcommittee. The Senate Energy and Natural Resources Subcommittee on Public Lands, Forests, and Mining heard testimony on more than a dozen bills, including legislation to designate nearly 450 miles of the Gila and San Francisco Rivers as wild and scenic and a separate bill that would establish the Cerro de la Olla Wilderness Area within the Rio Grande del Norte National Monument.
Both New Mexico-specific bills are co-sponsored by Senators Tom Udall and Martin Heinrich. Today's subcommittee hearing was the first step in the legislative process since introduction for both bills. They now await a potential hearing in the full Senate Energy and Natural Resources Committee for markup.
"In a year unlike any other, it has become more apparent than perhaps ever before how much New Mexicans and Americans truly cherish their public lands. We've also seen that conservation is one of the increasingly rare issues that enjoy overwhelming, bi-partisan support. A committee hearing might be 'inside baseball' but it is an important event in the life of a bill and it makes us proud to see Senators Udall and Heinrich roll up their sleeves, do the hard work of legislating, and show that the democratic process has not completely been halted" said Mark Allison, Executive Director at New Mexico Wild.  "We look forward to the day when both of these bills become law and these remarkable examples of our natural and cultural heritage are protected in perpetuity."
The M.H. Dutch Salmon Greater Gila Wild and Scenic River Act, named after the late defender of the Gila River, would add nearly 450 miles of the Gila, San Francisco, and East Fork of the Mimbres Rivers to the nation's Wild and Scenic Rivers System. The bill has broad, grassroots support of tribes, faith leaders, private property owners, local governments, civic organizations, sportsmen, nonprofits, and more than 150 small businesses in Grant County and surrounding communities. Additionally, recent polling found that more than 76% of voters across New Mexico are supportive of legislation to protect these rivers through Wild and Scenic designations. Senators Udall and Heinrich testified in support of the bill in today's hearing. Jamie Crockett, a local business owner and property owner in Grant County, also attended today's hearing virtually to testify in support of the legislation.
The second piece of legislation would amend a package of federal public lands bill that was signed into law in March 2019 to re-designate approximately 13,103 acres of land within the Rio Grande del Norte National Monument as new wilderness to be known as Cerro de la Olla – which loosely translates to "Pot Mountain" in English. The Cerro de la Olla Wilderness legislation is supported by sportsmen, community members in the Taos area, small businesses, faith leaders, the Taos Pueblo, and nonprofit organizations like New Mexico Wild.
###