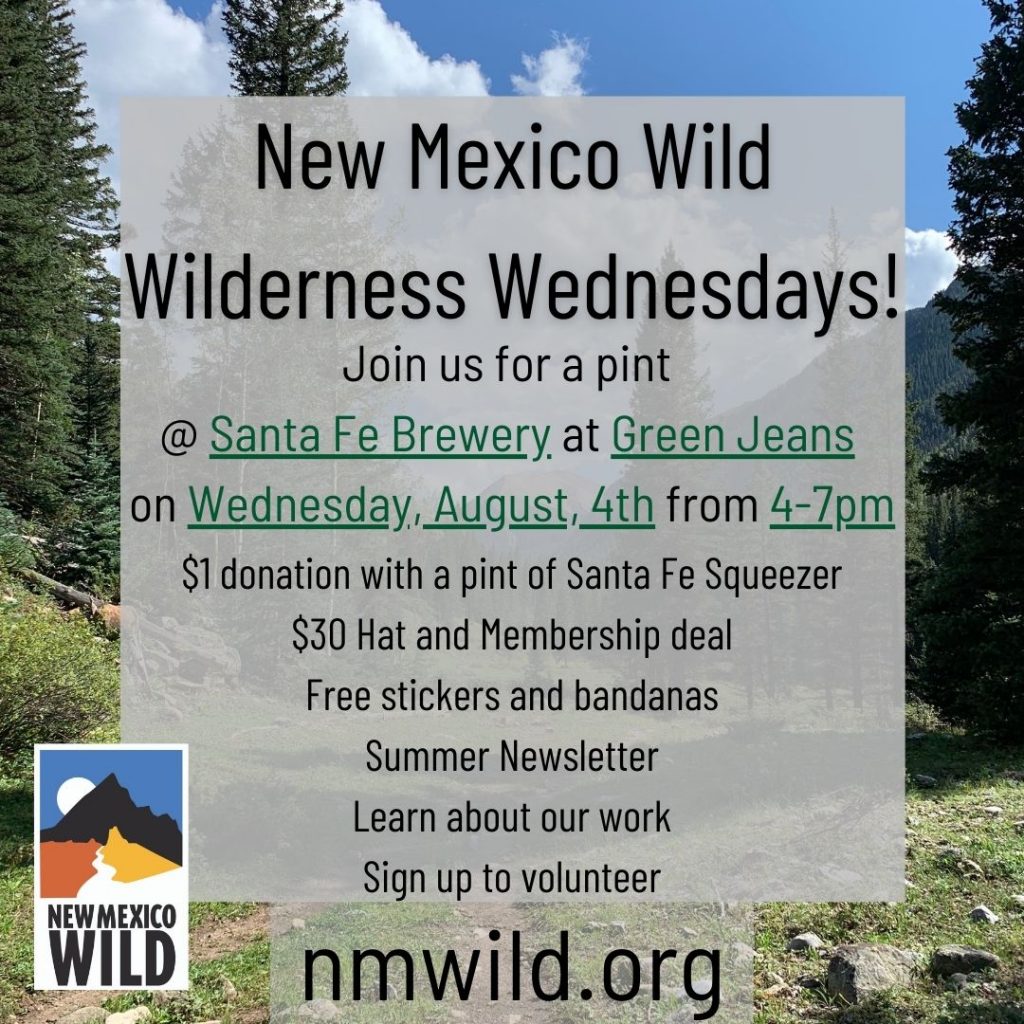 Since June 2016 you need to have a valid API key enabled to display Google maps, see plugin settings
From 4:00 p.m. until 7:00 p.m.
At Santa Fe Brewing Co. at Green Jeans
Join New Mexico Wild for Wilderness Wednesdays at Santa Fe Brewing Co. at Green Jeans on Wednesday, August 4th from 4-7 p.m.! The taproom is located at 3600 Cutler Ave NE #1, Albuquerque, NM 87110.
Learn about our work to protect New Mexico's Wilderness, wildlife, and water while enjoying a cold beer.
Pick up a copy of our 2021 Spring/Summer Newsletter along with free stickers and bandanas. We will also be offering a $30 hat and membership deal.
$1 of every Santa Fe Squeezer beer purchase at the event will go to New Mexico Wild!
Email will@nmwild.org for more details.