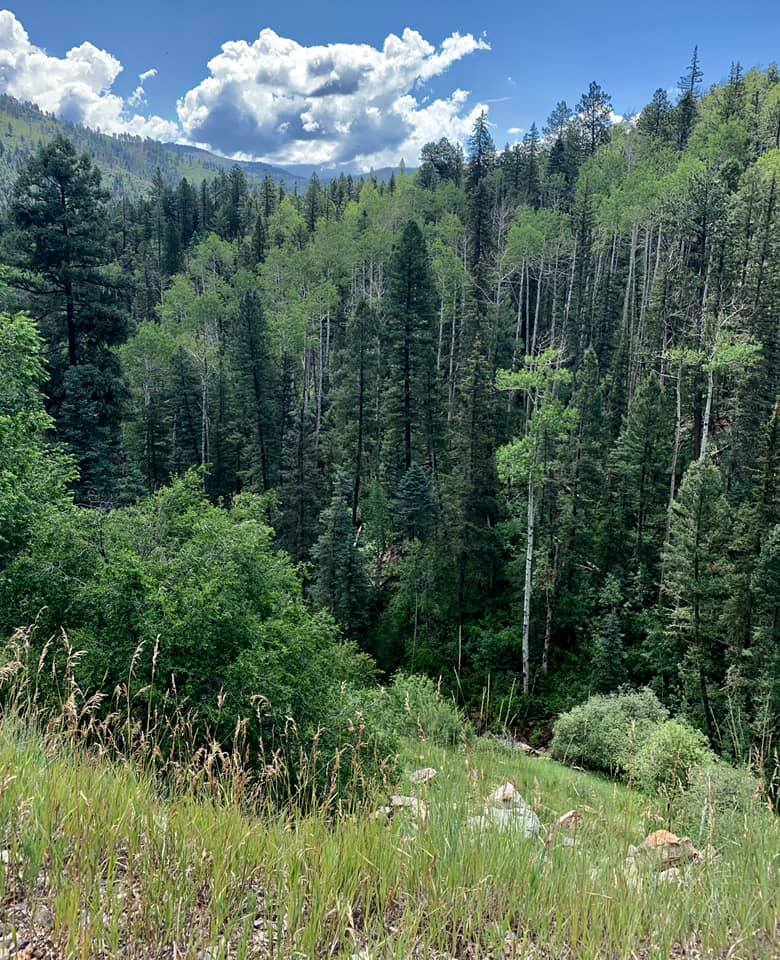 Celebrate Public Lands Day with a hike to Thompson Peak Recommended Wilderness Area (Glorieta Baldy)!
From 9:30 am
At Glorieta Baptist Church with caravan to the trailhead
Join us for a hike to the Thompson Peak Recommended Wilderness area (Glorieta Baldy) in celebration of Public Lands Day!
*Limited space available - RSVP below!*
Discover the varied ecology, flora, and fauna of the pristine Thompson Peak Recommended Wilderness Area. We'll venture through the natural habitats of the Mexican Spotted Owl, Rio Grande Cutthroat Trout, and more. Come to celebrate one of New Mexico's finest public wildlands and leave with a deeper understanding of why these areas deserve protection from mining threats.
The group will meet on Sunday, September 25th at 9:30 am at the Glorieta Baptist Church located at 35 NM-50, Glorieta, NM 87535.
We will then caravan to the trailhead, approximately 7 miles up a rough road. A high-clearance vehicle is recommended.
The hike itself is moderate in difficulty and about 3 miles round-trip.
Please come prepared with the following:
plenty of water
sun protection
rain gear (just in case!)
snacks or lunch
appropriate hiking footwear
RSVP using this form: