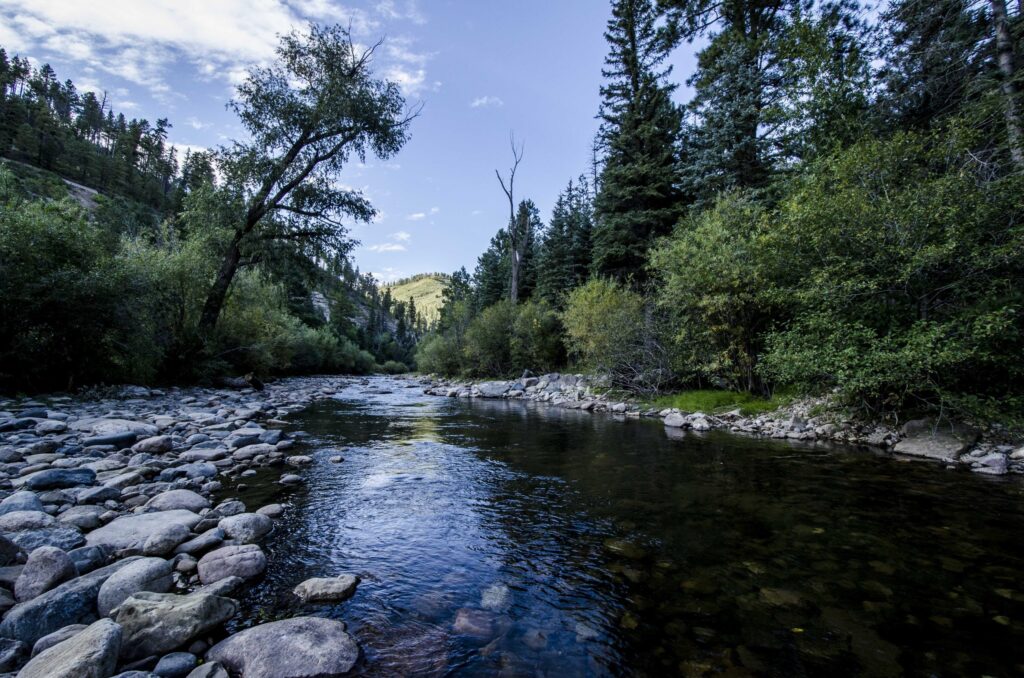 Help protect the Pecos by showing your support for Administrative Mineral Withdrawal!
From 2:00 pm
At Hybrid/In-person Via Webex/Santa Fe County Commission Chambers, 102 Grant Ave., Santa Fe, NM 87501
The
Stop Tererro Mine Coalition
has formed a subcommittee to work with the Department of the Interior, BLM, and the Santa Fe National Forest to begin the process of Administrative Withdrawal of the mineral rights within the Upper Pecos Watershed. An administrative mineral withdrawal would start with a two-year segregation period for the federally managed minerals within the Upper Pecos Watershed. The segregation period would require land managers to determine the validity of existing claims before granting companies the right to initiate exploratory activities or mine in the area, which could result in invalidating some existing claims. The segregation period would also prevent the establishment of new mining claims in the area for up to two years. If an administrative withdrawal were approved, it would prevent the establishment of new claims for 20 years.
The San Miguel County Commission recently passed a resolution supporting the administrative withdrawal, followed by the Village of Pecos Board of Trustees passing a similar resolution the next day. The coalition is now working with the Santa Fe County Commission and plans to present the Resolution at their June 13th County Commission Meeting.
Community support is critical as we work to protect the Pecos and Stop Tererro Mine! Please plan to attend the meeting in person or virtually:
When: June 13th at 2:00 pm MST
Where:
Santa Fe County Commission Chambers, 102 Grant Ave., Santa Fe, NM 87501, or virtually (
details here
)