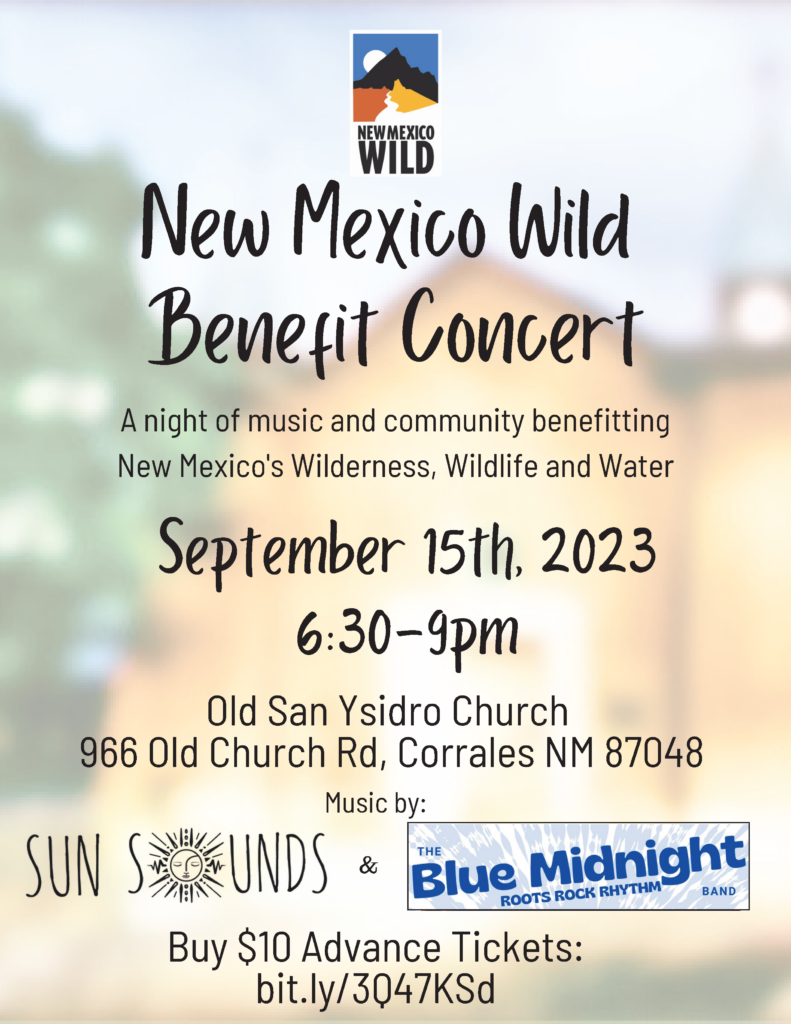 A night of music and community benefitting New Mexico Wild!
From 6:30 pm until 9:00 pm
At Old San Ysidro Church, 966 Old Church Rd, Corrales, NM 87048
Enjoy a night of music and community to support our work protecting New Mexico's Wilderness, wildlife, and water!
Your presence makes a real difference - all proceeds from ticket sales and donations will directly benefit New Mexico Wild, dedicated to safeguarding our state's most beautiful wild places.
Grab your tickets now and be part of this musical celebration for a cause!