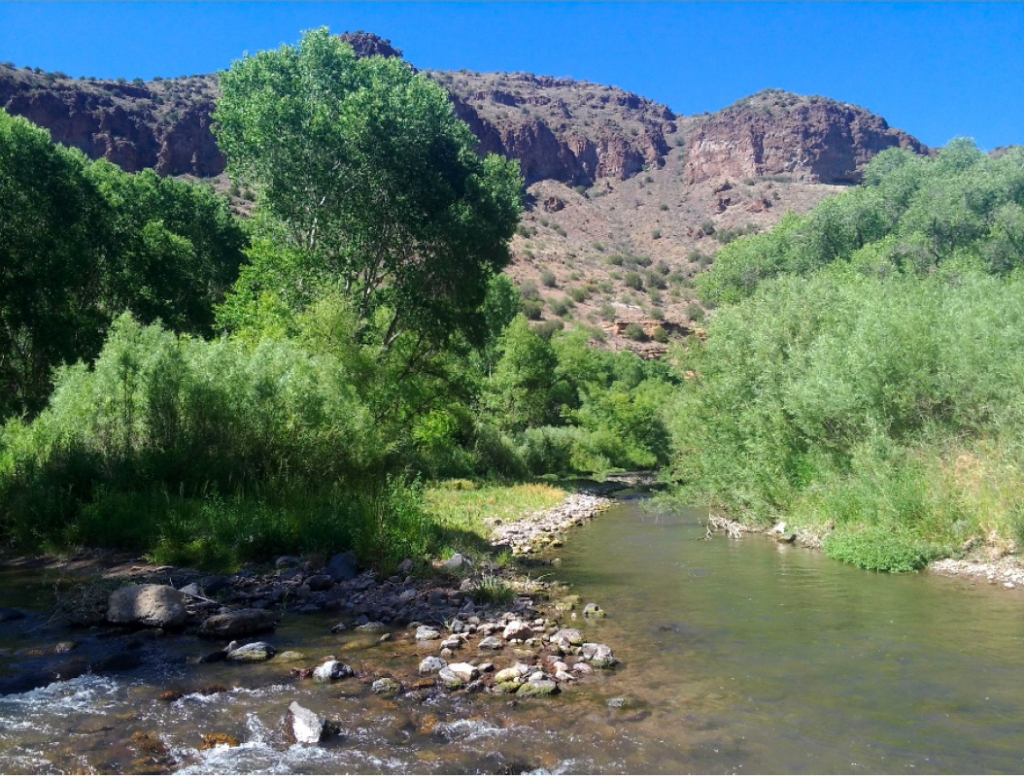 At Lower San Francisco River Canyon WSA in the Gila National Forest
The Lower San Francisco Wilderness Study Area has seen some degradation over the years due to vehicle incursions up and down the river corridor from a lack of proper signage and barriers. In an effort to mitigate these issues and restore this area back to its natural conditions, New Mexico Wild in partnership with the Glenwood Ranger District on the Gila National Forest is hosting a volunteer weekend to get some of this work done!
When: Friday, April 28th - Sunday, April 30th
Where: Lower San Francisco River Canyon WSA in the Gila National Forest
Work will include:
3- day overnight trip into the Lower San Francisco River Canyon Wilderness Study Area (WSA) (camping will either be a car camp base site near the WSA boundary or a spike camp established by the river utilizing a UTV to shuttled camp gear.

  The final

determination will be based on UTV availability a few weeks before workdays and volunteers will be notified so appropriate camp gear can be brought)
A 5-mile hike in and out (pack support from FS, they will bring all our gear and tools via ATV)
Installing 3 pedestal-style signs
Removal of larger trash items from the area
Nathan Newcomer's famous Dutch oven-style Green Chile Chicken Enchiladas on Saturday night
Volunteers are asked to bring:
Camping gear (tent, sleeping pad, sleeping bag, cooking utensils, boots, etc.)
Work gloves (the Forest Service will have some on hand, but good to have a backup pair)
All meals (breakfast, lunch, dinner, and snacks EXCEPT for Saturday night)
A positive attitude!
A note on conditions:
The Gila received record precipitation last year and this winter/spring.  We anticipate a drying trend that would allow for a safe productive April 28-30 work weekend.  We will be closely monitoring conditions and updating volunteers on any changes.  


Please RSVP by April 20th to vicente@nmwild.org