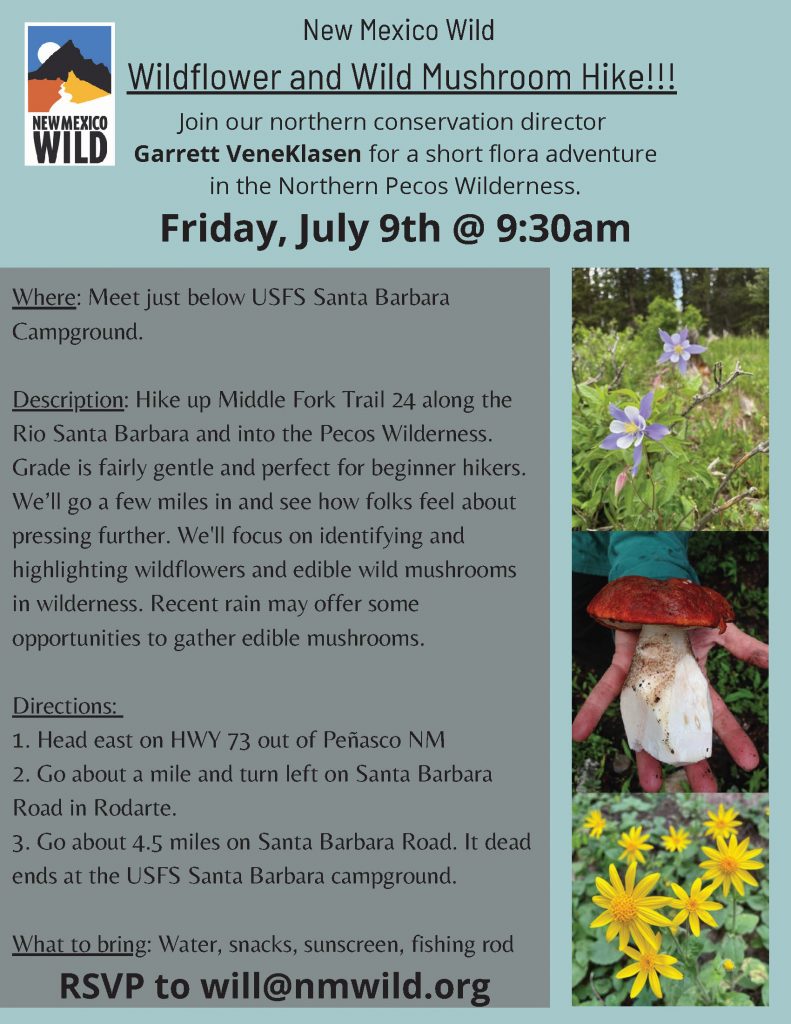 From 9:30 a.m.
Join New Mexico Wild Northern Conservation Director Garrett VeneKlasen for a hike and short flora adventure in the Pecos Wilderness on Friday, July 9. We will meet just below the USFS Santa Barbara Campground at 9:30 a.m.
We will hike up Middle Fork Trail 24 along the Rio Santa Barbara and into the Pecos Wilderness. The grade is fairly gentle and perfect for beginner hikers. We'll go a few miles in and see how folks feel about pressing further. Recent rain may offer some opportunities to gather edible mushrooms. Garrett will teach hikers how to identify various wildflowers. There may also be great fishing opportunities for those in the group who want to peel off and catch a few trout.
What to bring: Water, sunscreen, snacks, and a fishing rod.
Email will@nmwild.org or garrett@nmwild.org for more details.