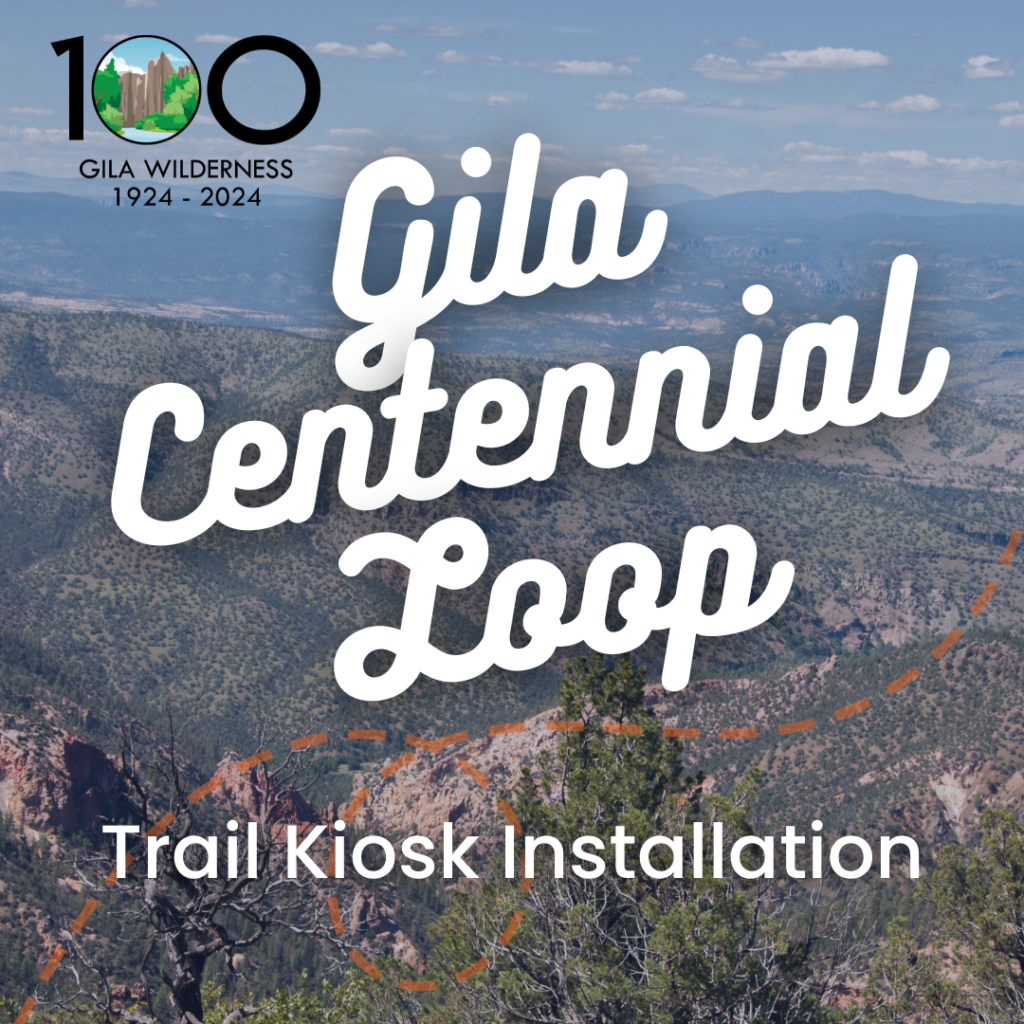 Help us establish the new Centennial Loop Trail!
From 9:00 am until 5:00 pm
At Woody's Corral (#160) Trailhead – Heart of Gila Wilderness located 1 mile east of Gila Cliff Dwellings
In preparation for the 100th anniversary of the Gila being designated as America's first Wilderness and the start of the National Wilderness Preservation System, New Mexico Wild is calling on volunteers to help us install new interpretive signage and maps at 5 key trailheads around the Gila Wilderness. These 5 locations are major gateways to the newly defined "Centennial Loop Trail" which will entail a 100-mile loop through the heart of the Gila Wilderness. Come join us in one or more of these projects on this momentous occasion to celebrate the birthplace of Wilderness!
When: Sunday, October 29th: 9am-5pm
Where: Woody's Corral (Granny Mountain #160 Trailhead) – Heart of Gila Wilderness located 1 mile east of Gila Cliff Dwellings
Google Maps Directions to Woody's Corral
Work will include:
Assist New Mexico Wild Wilderness Rangers in the installation of two-panel kiosk structure.
Digging holes with digging bar and shovels
Assembling Kiosk structures
Mixing and pouring cement
Leveling and setting Kiosks into place
Additional trail maintenance if time allows
Volunteers are asked to bring:
Work gloves
Sturdy work boots/shoes
A lunch for the day
A positive attitude!
Please register using the form below. We'll be in touch via email as the project approaches!