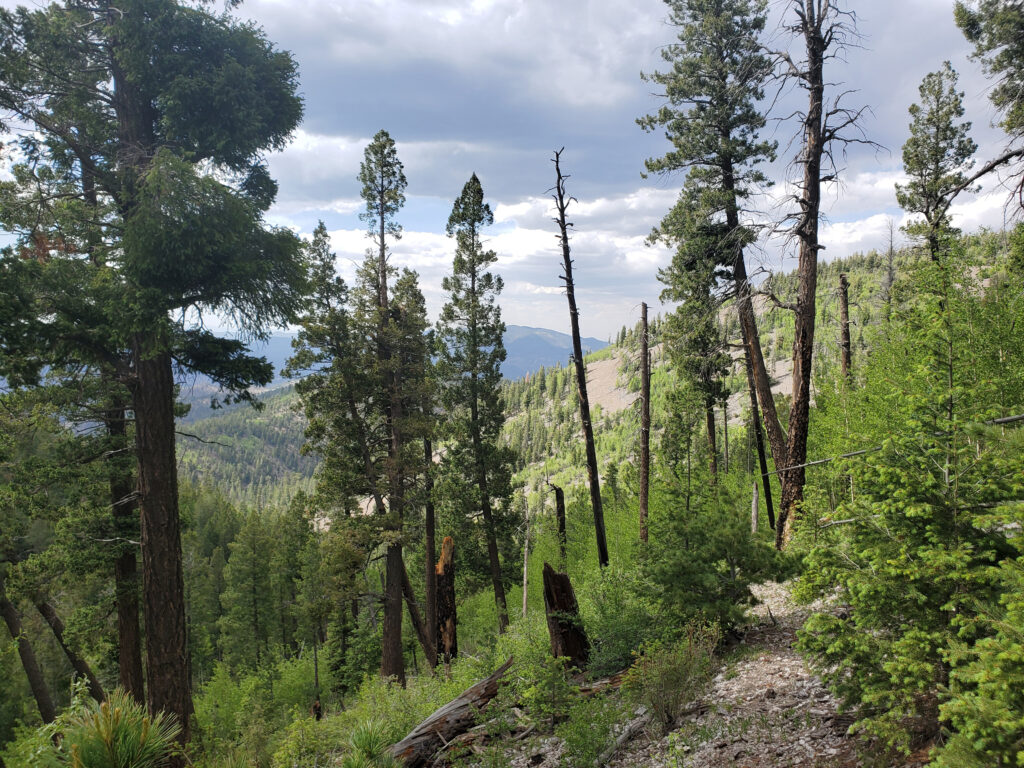 Help us clear the trail and enjoy a night sleeping under the stars in the Apache Kid Wilderness!
From 9:00 am until 4:00 pm
At Apache Kid Wilderness
New Mexico Wild has taken on the responsibility to clear Apache Kid Trail #43 near San Mateo Peak. Join us on an overnight backpacking trip as we begin this trail-clearing project!
We'll meet at Springtime Campground no later than 9 am on June 15th to distribute tools, PPE, and discuss safety protocol. From there, we'll head to our planned location to complete logouts and clear the trail.
Please bring lunch and snacks, water, sunscreen, gloves, long sleeve shirts, pants, and sturdy footwear. This is approximately 4 miles of steep backpacking. If you ever wanted to use a crosscut saw, here is your chance!
This will be one night of backpacking, so please bring one dinner and suitable camp ware.
Difficulty of project: Moderate – Difficult
# of Days and Nights: 2 Days, 1 night
Please register using the form below. We'll be in touch with more information as the project date draws nearer.