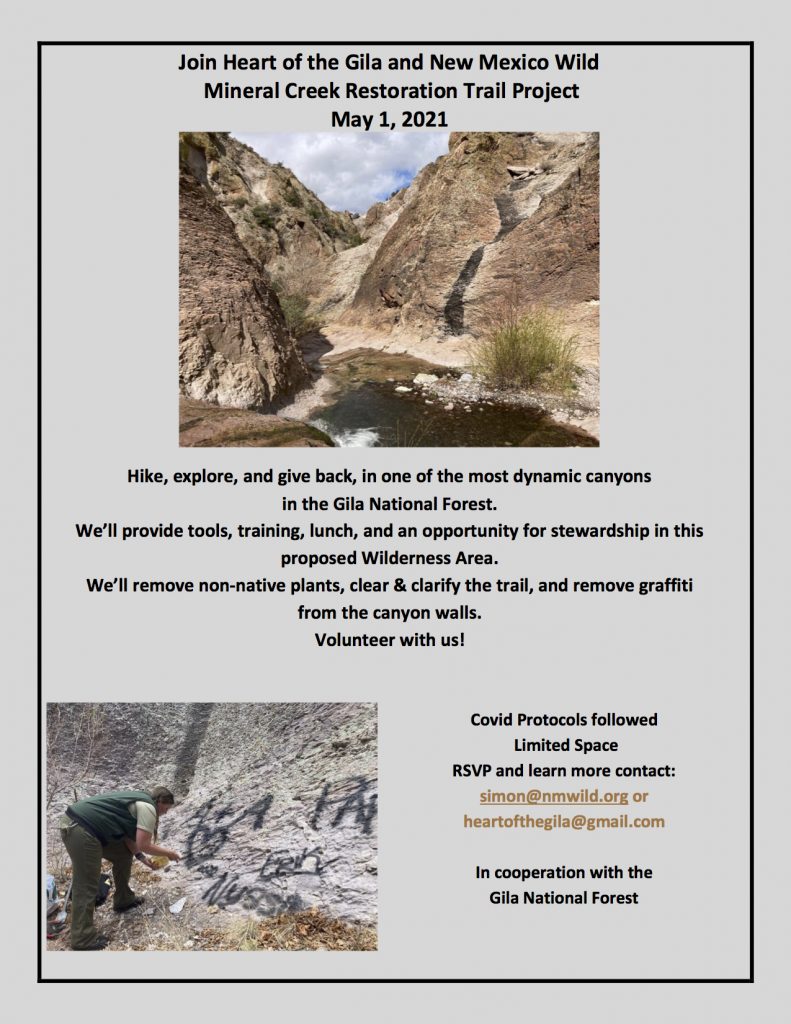 Trail restoration project at Mineral Creek
Join New Mexico Wild and Heart of the Gila for a trail restoration project on May 1!
Hike, explore, and give back in one of the most dynamic canyons in the Gila National Forest.
We'll provide tools, training, lunch, and opportunities for stewardship in this proposed Wilderness Area.
We'll remove non-native plants, clear and clarify the trail, and remove graffiti from the canyon walls.
Space is limited due to COVID-19 protocols. Contact simon@nmwild.org to learn more or to RSVP.