A Wild and Scenic Gila River
Senators Tom Udall and Martin Heinrich have introduced the M.H. Dutch Salmon Greater Gila Wild and Scenic River Act to protect nearly 450 miles of the Gila and San Francisco Rivers by designating them as Wild and Scenic. The legislation is supported by property owners, tribes, faith leaders, local governments, civic organizations, sportsmen, and over 150 small businesses in Grant County and nearby communities.
Top Red Alert
Action Items
Red Alert
Wildness Threats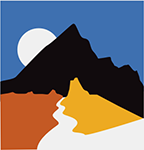 The New Mexico Wilderness Alliance is a nonprofit 501(c)(3) grassroots organization dedicated to the protection, restoration, and continued enjoyment of New Mexico's wildlands and wilderness areas.