The Gila needs federal Wild & Scenic designation now!
New Mexico Wild has worked for several years to secure a Wild and Scenic designation for the Gila and San Francisco rivers and several of their main tributaries. On May 12, 2020 we got one step closer as Senators Tom Udall and Martin Heinrich announced that they have introduced legislation that would designate 446 miles of the Gila and San Francisco as Wild and Scenic.
Top Red Alert
Action Items
Red Alert
Wildness Threats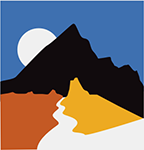 The New Mexico Wilderness Alliance is a nonprofit 501(c)(3) grassroots organization dedicated to the protection, restoration, and continued enjoyment of New Mexico's wildlands and wilderness areas.