Great American Outdoors Act
Legislation to fully fund the Land and Water Conservation Fund (LWCF) has passed the United States Senate! The Great American Outdoors Act will provide a boost to New Mexico's growing outdoor recreation industry economy, which directly supports $1.2 billion in income and 33,500 jobs in the state annually. This boost comes at a welcome time as New Mexico's businesses begin the long road to recovery from the coronavirus pandemic.
Top Red Alert
Action Items
Red Alert
Wildness Threats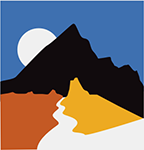 The New Mexico Wilderness Alliance is a nonprofit 501(c)(3) grassroots organization dedicated to the protection, restoration, and continued enjoyment of New Mexico's wildlands and wilderness areas.