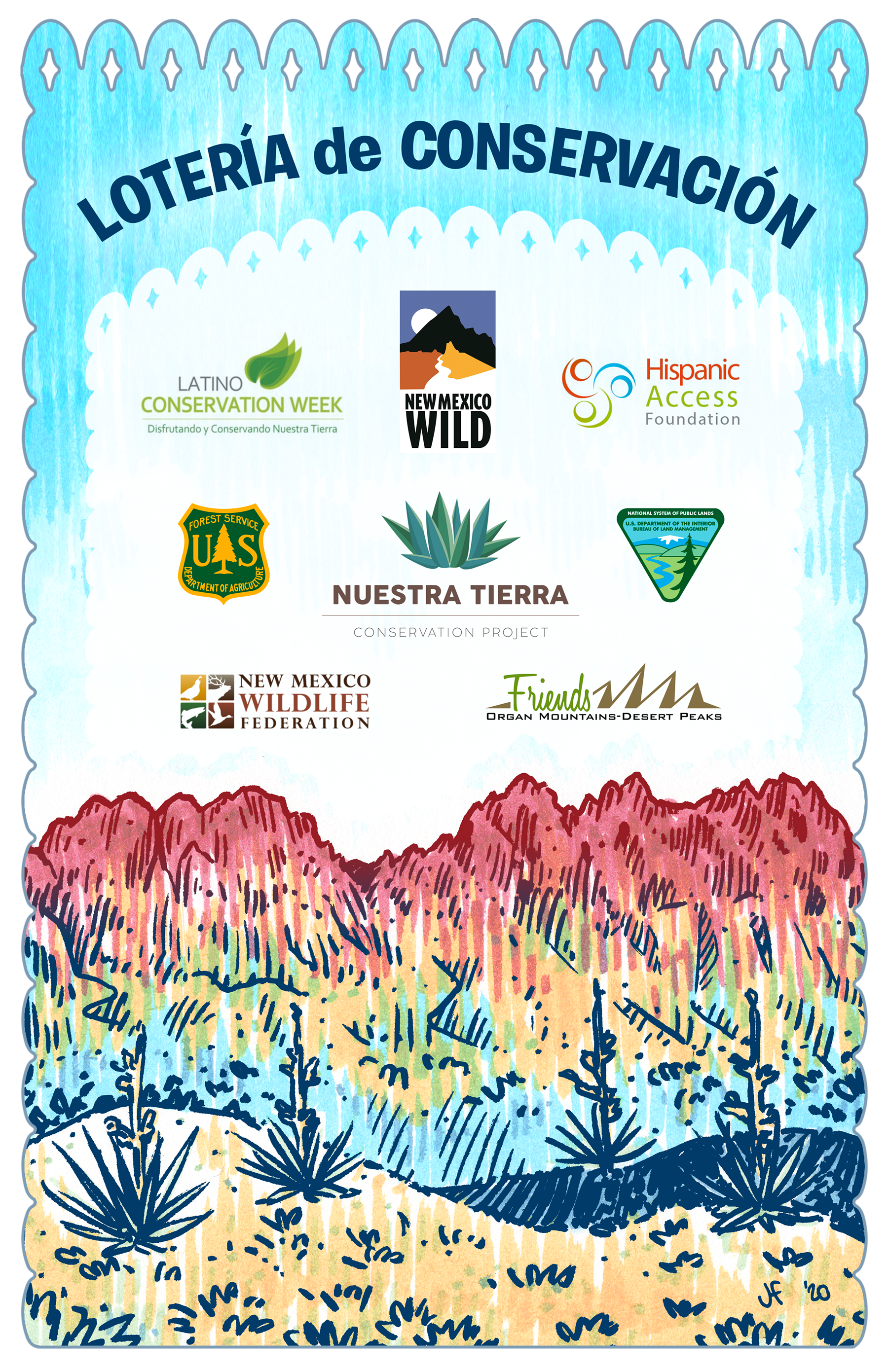 From 4:00 p.m. until 5:00 p.m.
Join New Mexico Wild, Friends of the Organ Mountains-Desert Peaks, Hispanic Access Foundation, Bureau of Land Management-Las Cruces District, and Nuestra Tierra Conservation Project as we introduce our Lotería de Conservacíon and play along with us as well!
The release party will take place on Monday, July 20, from 4:00-5:00 p.m. on our Instagram page.
Download your game board here.
Email grecia@nmwild.org for more information.