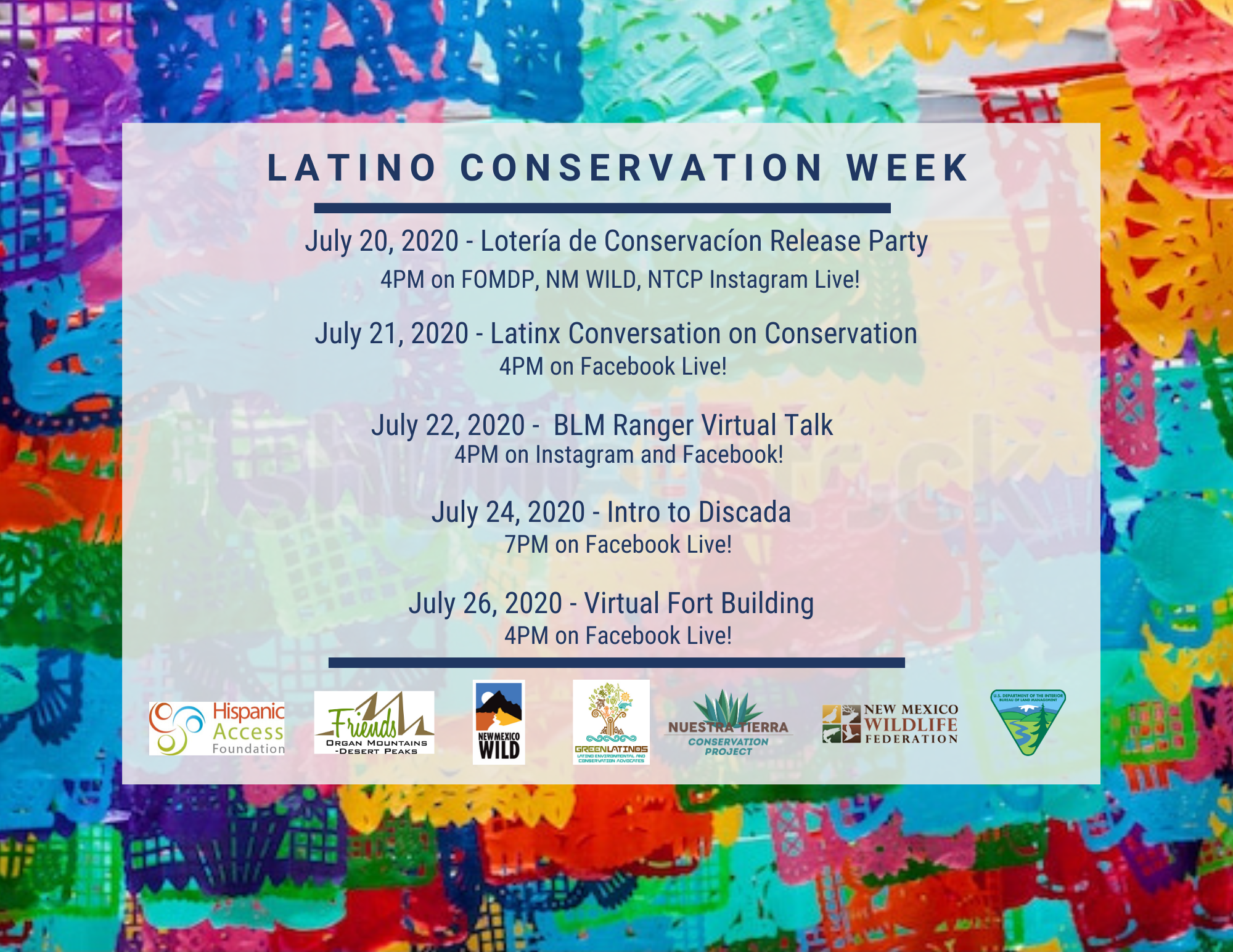 From 4:00 p.m. until 5:00 p.m.
Sunday, July 26, from 4-5pm:
Join New Mexico Wild Green Latinos, the New Mexico Wildlife Federation, The Nuestra Tierra Conservation Project, Friends of Organ Mountains-Desert Peaks, and the Bureau of Land Management - Las Cruces District Office. Home Fort Construction: Building Memories with the family. People are in pain in so many different ways and chaos, anger, and fear is permeating throughout this country. Now more than ever family, community and looking out for one another, our gente couldn't be more important.
This Encuentro we take a step back into childhood and remember what it was like to build a fort and imagine a world of endless possibilities. Ray Trejo (NMWF) will take us out into the Southwest shrub lands of mesquite and creosote and build a fort with his grandchildren. Angel Pena (NTCP) and his children will walk us through a living room Fort for those families in an urban setting.
Join us, and our family as we remember what it feels like to explore new horizons in your backyard or living room.
You can find the event streaming live on our Facebook page at 4pm on July 26.
Email grecia@nmwild.org for more information.