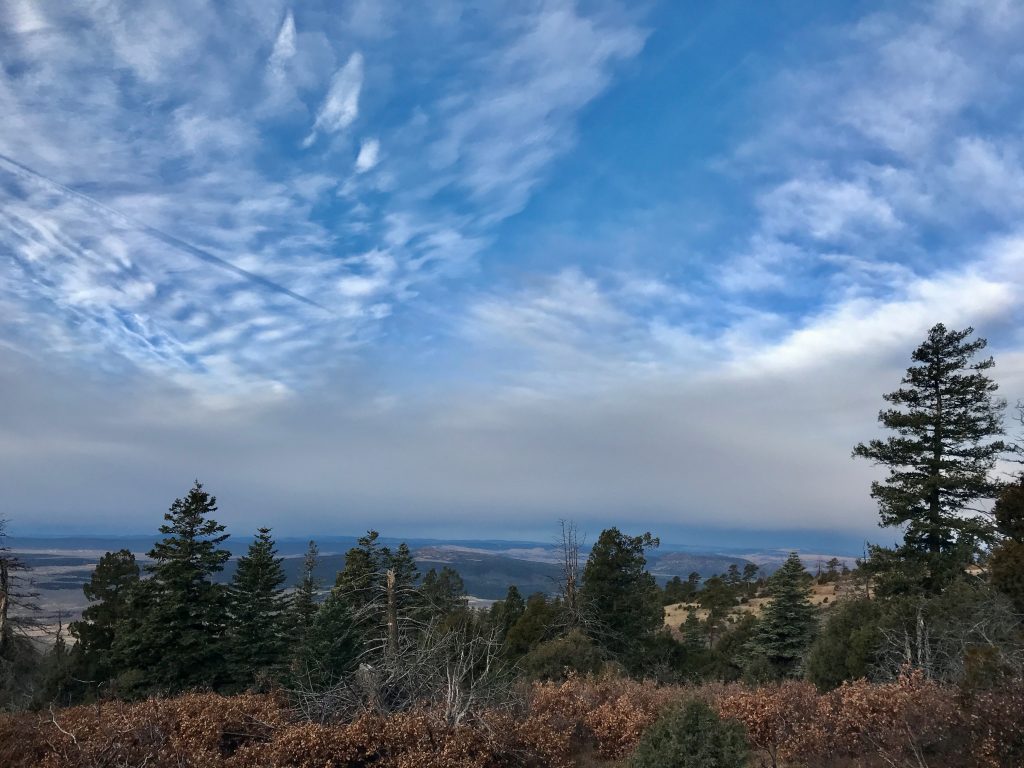 Two pieces of conservation legislation championed by New Mexico Wild and critical to the protection of northern New Mexico's public lands were heard today in a key U.S. Senate subcommittee. Today's hearing is an important first step in the Senate for both pieces of legislation.
The Senate Energy & Natural Resources Subcommittee on Public Lands, Forests, & Mining heard testimony on more than a dozen bills, including legislation to establish a 13,103-acre wilderness area within the Rio Grande del Norte National Monument to be known as Cerro de la Olla, which loosely translates to "Pot Mountain" in English. The Cerro de la Olla Wilderness legislation is co-sponsored by Sens. Martin Heinrich and Ben Ray Lujan and by Rep. Teresa Leger Fernandez in the House of Representatives. The bill enjoys the support of sportsmen, grazing permittees, community members in the Taos area, small businesses, faith leaders, the Taos Pueblo and nonprofit organizations like New Mexico Wild.
"Cerro de la Olla has been visited by humans for thousands of years and locals still come here to camp, hike and engage in the most traditional of uses such as gathering wood and herbs," said Mark Allison, Executive Director at New Mexico Wild. "Decades of local advocacy led to the establishment of the Rio Grande del Norte National Monument, and designating the Cerro de la Olla as a wilderness area would add an extra layer of protection that would keep these rich cultural traditions intact. Kudos to Sens. Heinrich and Lujan and Rep. Leger Fernandez for recognizing just how deserving Pot Mountain is of permanent protection."
Following testimony on the Cerro de la Olla bill, the subcommittee heard testimony on legislation sponsored by Sen. Heinrich to withdraw all federally managed minerals in the Upper Pecos Watershed from future lease sales.
"Removing the Upper Pecos Watershed from consideration for future mineral extraction is a step in the right direction for the region," said Allison. "The outdated 1872 mining law makes it extremely difficult for the U.S. Forest Service to provide proper oversight of the extractive industries. This watershed, the adjacent wilderness area and nearby communities have been the target of mining operations for over a century despite a painful history of contamination to the Pecos River and its tributaries from these activities. Local voices have loudly declared that the Pecos Valley is no place for another mine. We tip our caps to Sen. Heinrich for taking steps to ensure the natural and cultural resources that belong to these communities are preserved."