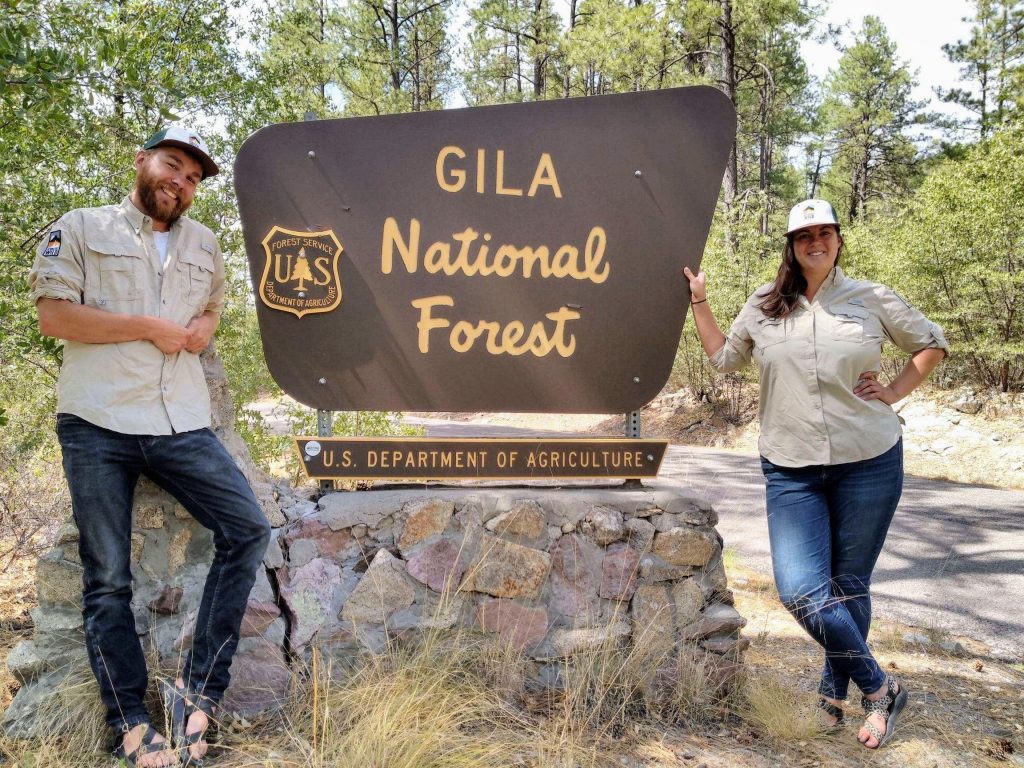 By Silver City Sun-News
July 16, 2020
ALBUQUERQUE – The New Mexico Wilderness Alliance (New Mexico Wild) announced this week that two newly hired wilderness rangers in the Gila National Forest will focus on wilderness education, Leave-No-Trace engagement, and volunteer wilderness stewardship projects this summer.
Abel Lazzell and Laura Aubry, two Silver City locals, will spend the next two months working with the local community and wilderness visitors.
"If you see them out in the Blue Range, Gila, or Aldo Leopold wilderness areas this summer, please say hello (from a distance of course) and learn about ways you can help protect the wilderness," states a news release from New Mexico Wild.
Environment: Deaths of two Mexican gray wolves investigated in New Mexico
You may also get in touch with them about hikes and service projects via email at laura@nmwild.org and abel@nmwild.org.
New Mexico Wild has partnered with the Region 3 USDA Forest Service over the past three years to achieve wilderness stewardship goals across New Mexico's wilderness areas.
"This will be the first year that this program of work has expanded to the Gila National Forest and we are very honored to be working for such incredible wildlands. We hope to engage many visitors, safely, and increase our community's responsibility and standard for wilderness stewardship," said Will Ribbans, wilderness stewardship and outreach manager at New Mexico Wild.
The wilderness work is also made possible by a partnership with Heart of the Gila, a nonprofit intent on educating children, adults, and decision makers about the ecological, economic, and cultural values of rivers in New Mexico and the greater Southwest.
Heart of the Gila celebrates the life of Ella Jaz Kirk, a young environmental advocate who died with her high school friends, Michael Mahl and Ella Myers, while conducting aerial research on post-fire conditions in the Gila National Forest of New Mexico.
"It's exciting to collaborate with New Mexico Wild to put rangers on the ground in the Gila, stewarding our public lands, and reaching out to all our visitors to help educate on ways to camp, recreate, and enjoy the wilderness in ways that protect and care for the land and minimizes the human footprint in the wilderness." said Patrice Mutchnick, HOTG founder.
This article originally appeared in the Silver City Sun-News.