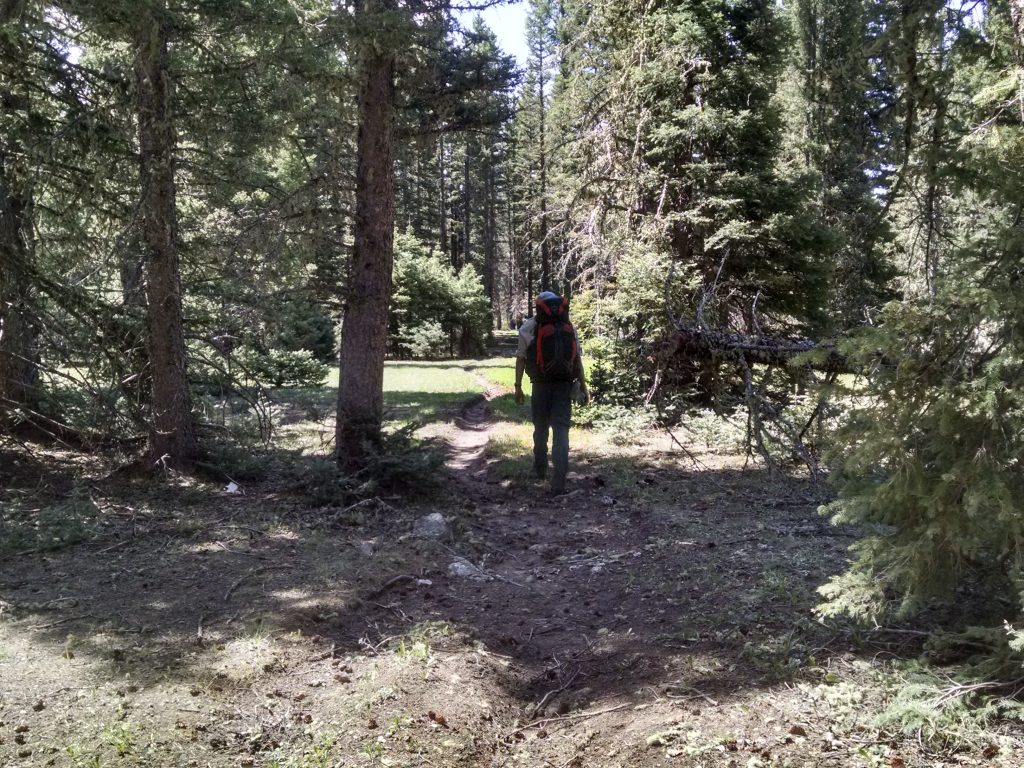 By Adrian Gomez | Albuquerque Journal
May 28, 2020
Stay-at-home orders have been in place since mid-March.
New Mexico is home to world-class trails and hiking areas.
As the weather is getting warmer and the eventual easing of said stay-at-home orders, the United States Department of Agriculture announced new fire restrictions last week for Carson, Cibola and Santa Fe National Forests last week.
The move is to reduce the risk of human-caused wildfire based on current and forecasted conditions, including very low fuel moisture levels and severe fire weather conditions.
According to a release, the restrictions will also help protect the health and safety of firefighters and communities during the COVID-19 pandemic.
The restrictions will be implemented forest-wide on the Carson and Santa Fe National Forests and on the Mount Taylor, Magdalena, Mountainair and Sandia Ranger Districts of the Cibola National Forest and National Grasslands.
"New Mexico State Forestry implemented restrictions on campfires, open fires, smoking and fireworks on non-federal, non-municipal and non-tribal lands statewide on May 13, based on warmer temperatures, lower humidity, high winds and an abundance of dry, fine fuels," the release said.
Stage 2 fire restrictions prohibit:
Building, maintaining, attending, or using a fire, campfire, or stove fire.
Smoking, except within an enclosed vehicle or building, a developed recreation site, or while stopped in an area at least three feet in diameter that is cleared of vegetation and flammable material.
Welding or operating an acetylene or other torch with open flame.
Driving off designated roads. Visitors may park in areas cleared of vegetation within 10 feet of the roadway, or in designated parking areas.
Fireworks and other pyrotechnic devices are always prohibited on national forests.
"While all three national forests are still welcoming visitors, fire indices are spiking and forest managers are concerned about this year's fire season with the added layer of complexity from COVID-19," the release said.
Also helping outdoor lovers is New Mexico Wild, which launched an online hiking guide last week.
The online resource features descriptions of over 100 trails – at least one in each wilderness area in the state.
"The past few months have been difficult on all of us. Using this online hiking guide to find new wild places to explore once it is safe to do so will help us all recover mentally," said Tisha Broska, deputy director at New Mexico Wild. "We are happy to offer a resource at this time that will allow New Mexicans to learn more about our spectacular wilderness areas and find a new favorite hiking trail. Now is a great time to check out the New Mexico Wild hiking guide and start planning ahead for a future adventure."
According to Broska, the online guide is searchable by distance, route type, difficulty, water, natural features, activities and solitude.
Once a trail is found, there is a list of information to view before heading out.
The New Mexico Wild hiking guide provides a detailed description of each hiking trail, including driving instructions, the types of ecosystems present and an overview of the wilderness area containing the trail.
Users may also create a profile to share trail conditions and upload photos of their hikes to improve the accuracy of descriptions.
Each trail features a downloadable PDF trail map and the ability to share trails on Facebook and Twitter.
Broska said users of the online hiking guide should heed the advice of Gov. Michelle Lujan Grisham and public health officials when planning their next hiking trip.
"These guidelines include limiting long distance travel and practicing physical distancing when on a hiking trail until the state's stay-at-home order has been fully lifted," Broska said.
The online Hiking Guide can be accessed at hike.nmwild.org.
This article originally appeared in the Albuquerque Journal.